F.I.R.S.T. Institute's Grand Opening Celebration
We would like to take a moment to thank all those who came to our grand opening celebration. It was such an eventful night and we all created memories that will last a lifetime, please enjoy these clips of this special night.
F.I.R.S.T. Institute would like to welcome you to our brand new campus! As we approach 20 years of helping our students turn their creativity into a career, we have expanded our facilities to offer even more services and in-depth experiences. Since its inception in 2004, F.I.R.S.T. Institute has prided itself on offering creative minds an environment in which they could receive a hands-on education with industry professionals and real-world equipment. This new campus is a testament to all of the hard work our students and faculty have put in over the years.
Located just outside of downtown Orlando, right off the I-4 on Keller Road, stands our brand new facility. With this new building, we have not only upgraded our on-campus experience but have also added more to our IDL (Interactive Distance Learning) courses to offer students near and far even more access to our industry-standard programs. The development of this campus is just another step to ensuring our students are equipped with the tools necessary to advance into new roles and excel in their chosen fields. Let's take a quick stroll through the campus to highlight some of these exciting changes.
New Production Labs, Larger Studios, and More Student Amenities
We wanted to develop an environment here on campus that would nurture the creative process and allow students and faculty alike to bring out only their best. We expanded to more production labs as demand for our programs grew. All while still keeping the focus on intimate class sizes so that students can still receive the one-on-one support from Instructors that F.I.R.S.T. Institute is known for.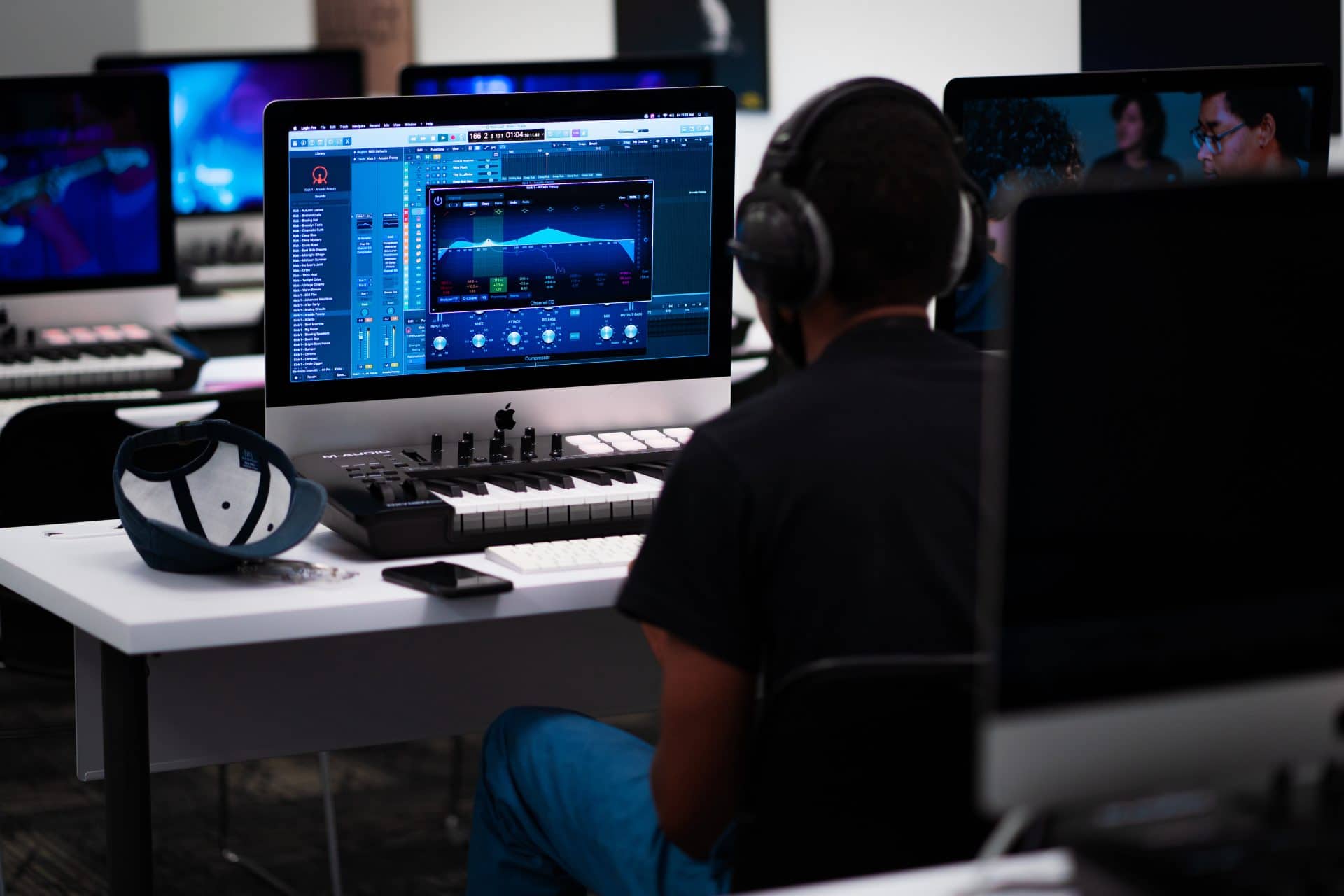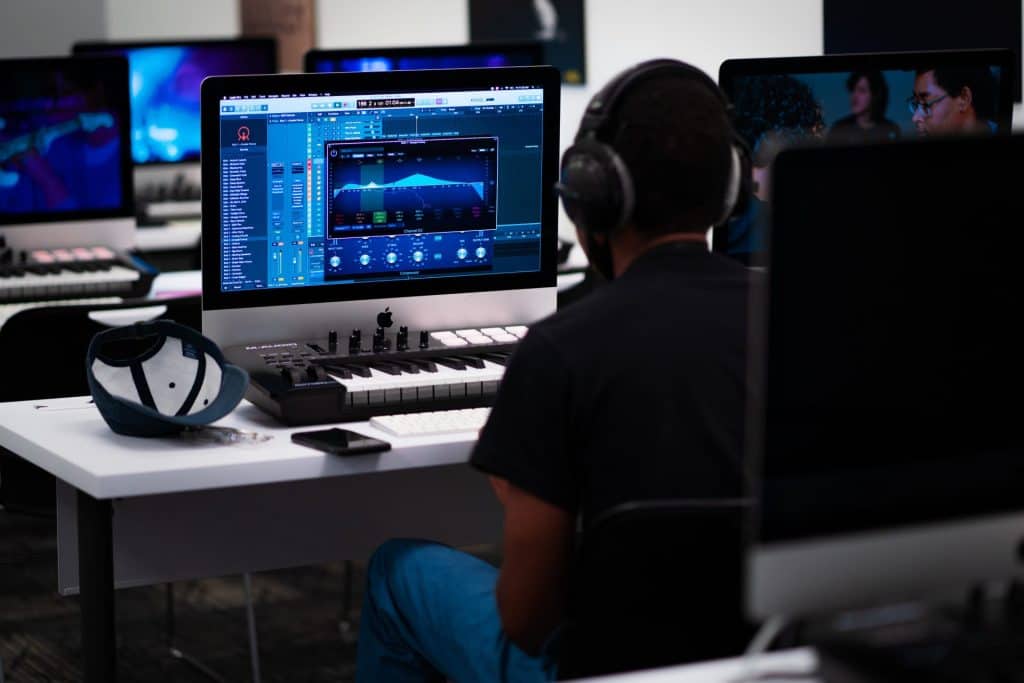 Our larger studio spaces allow students to immerse themselves even deeper into their craft. As we step into our new recording spaces we can see that no detail has been left unchecked. Offering areas where full bands can be recorded, foley work can be practiced, mixing and mastering can be perfected and so much more. Our sets and stages have also been expanded for both audio and visual students, with new stages, green screens, rigs, and the list goes on. With these additions and expansions, we are confident our students will be able to let their creativity flow and instructors will be able to provide an even greater experience.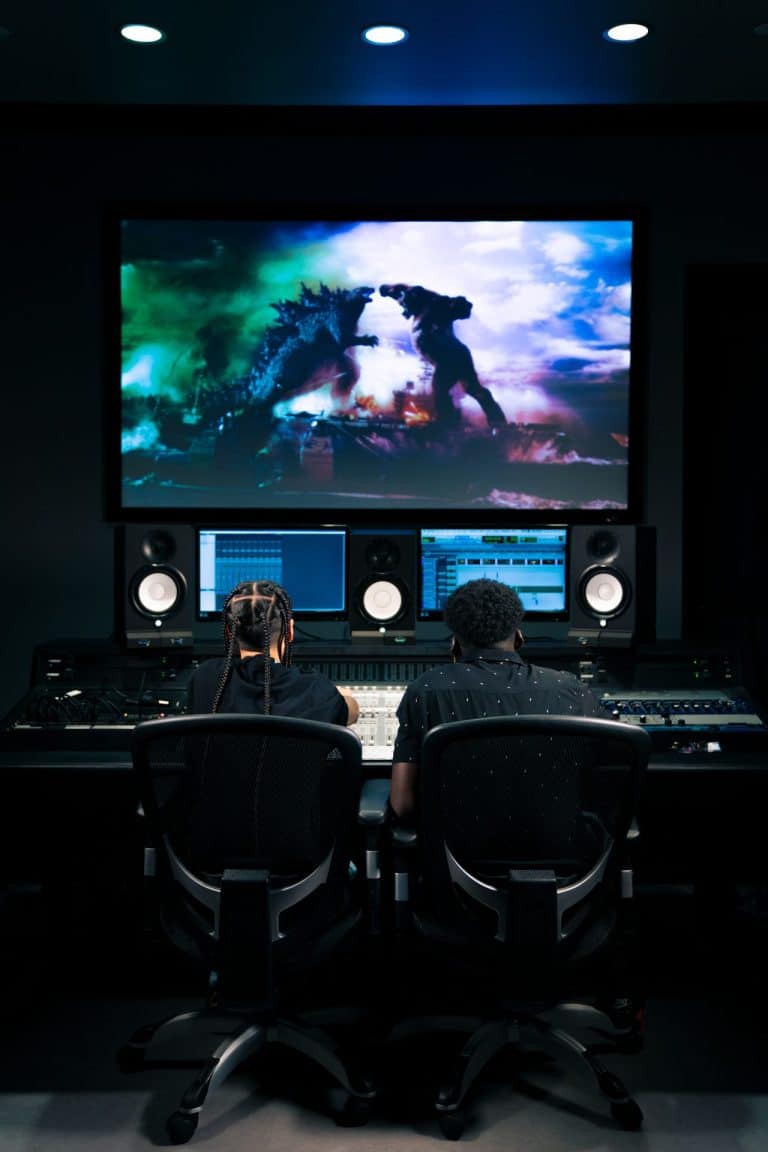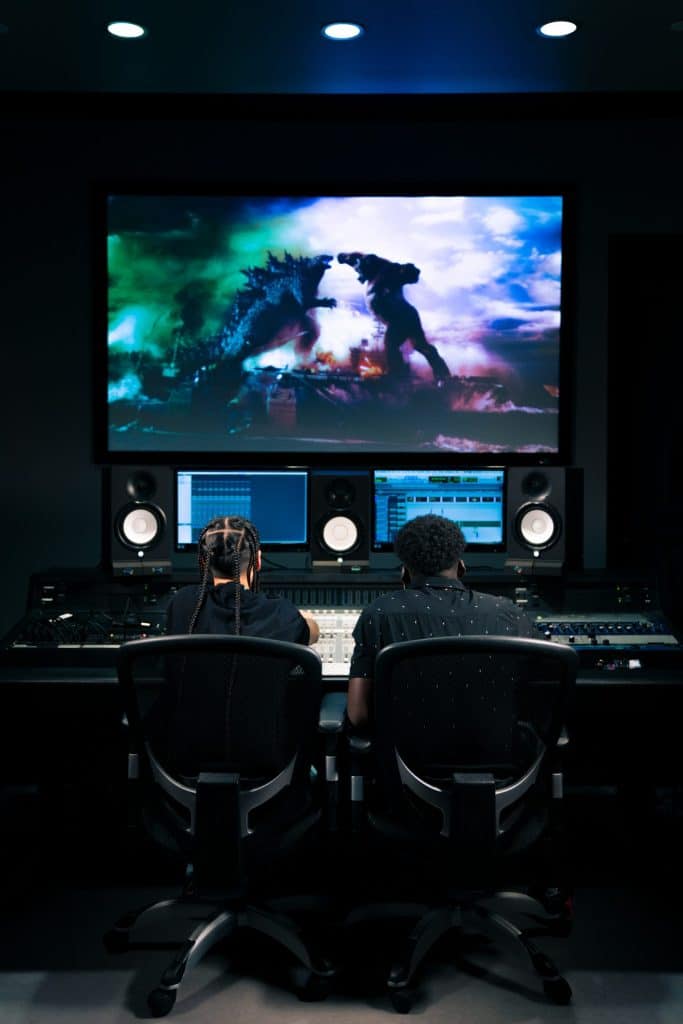 Aside from the areas where all the instruction and learning goes on, we also improved upon our common areas where students can kick back lounge around and network. Our beautiful courtyard sits at the center of it all, an outdoor open area that offers a tranquil ambiance for students to refresh their minds and share new learnings with one another. The Pad, an indoor break area, gives students the opportunity to relax, eat, study and prep, between classes. These additions were meant to amplify the sense of creatives creating a community that F.I.R.S.T. Institute has been cultivating over the years.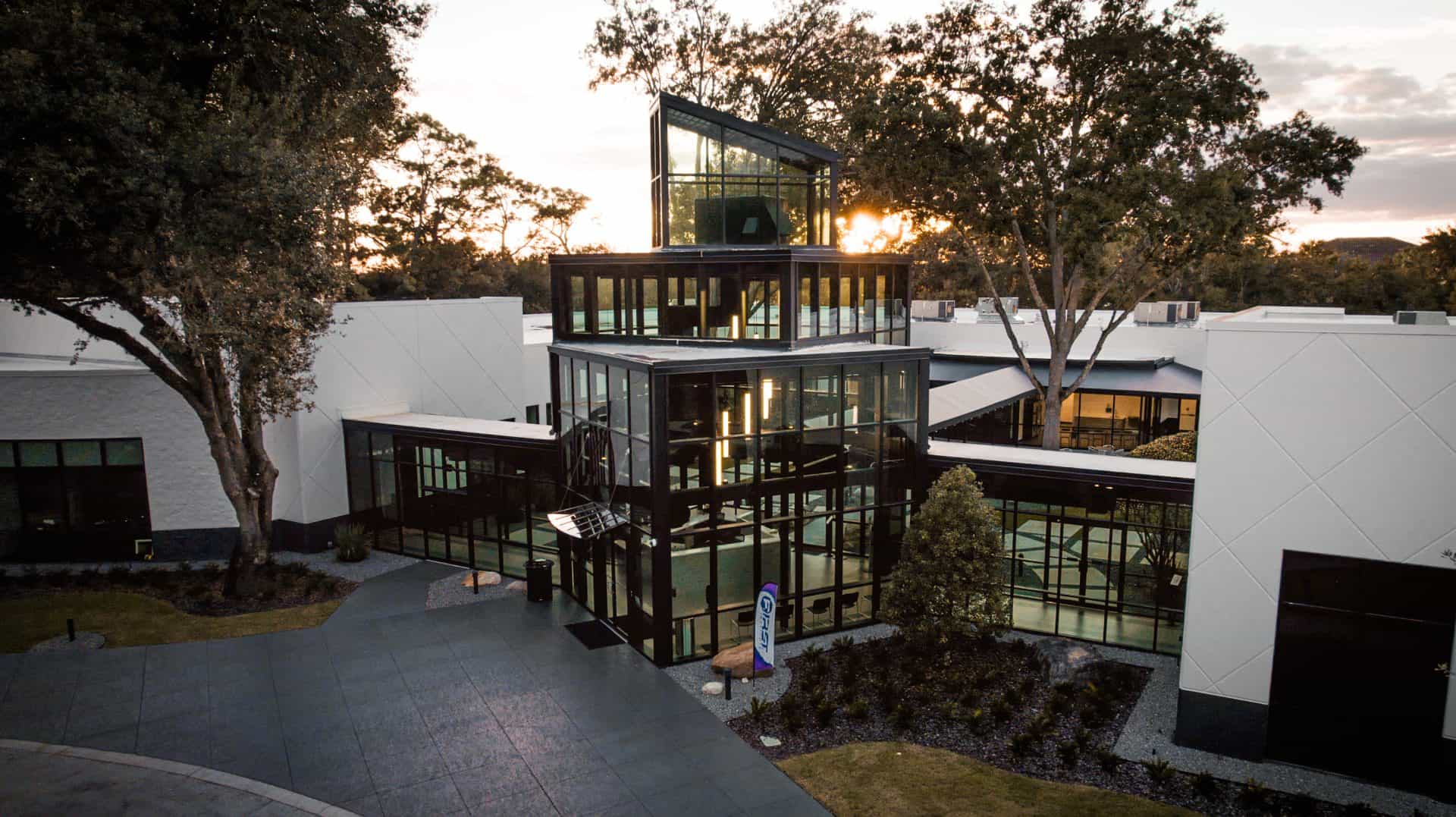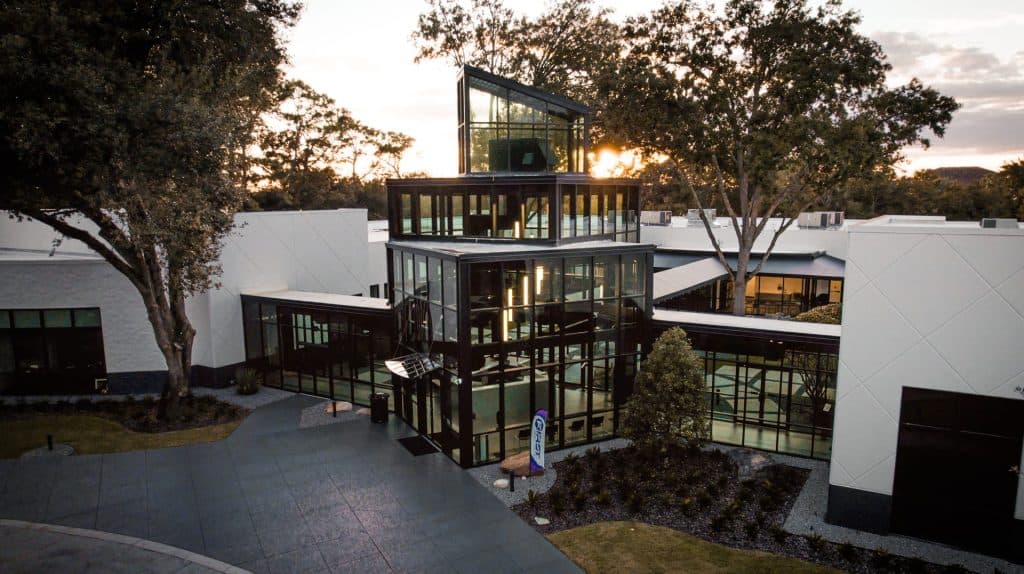 Interactive Distance Learning Offers More Opportunity
With the demand for education in the programs that we offer rising year over year, we needed a way to offer more opportunities to those in search of knowledge and training. Our new facility has provided us with the fortuity to add more to our Interactive Distance Learning experience. IDL is a way for us to offer more flexibility when it comes to obtaining an education in our programs. Instructors have been fitted with more office spaces that allow them to interact with students near and far all while maintaining as much of the hands-on practice that our on-campus students enjoy.
F.I.R.S.T. Steps To A Brighter Future
F.I.R.S.T. Institute has remained consistent in its mission, helping creativity meet career. We would not have reached this important milestone if it were not for our students, alumni, faculty, staff, and industry employers. So to all those, we say thank you, and as we approach our 20-year mark we can hope to have another 20 years of connecting creatives with the careers of their dreams. If you are interested in booking a tour to see how F.I.R.S.T. can help you, click here!