You have a goal in mind, but do you have an idea of the milestones you'll need to achieve on your way to the top, like getting a diploma in film from one of the top film schools in Florida? Ask yourself what your dream job is — not something general like becoming a director or producer, rather something more specific like becoming the person responsible for setting up, maintaining, and then breaking down the equipment used during a production. Our top Florida film programs can give you the knowledge to succeed in these film careers without having to move to major (and expensive) cities like New York and Los Angeles!
---
WHY CHOOSE ONE OF THE TOP FILM SCHOOLS IN FLORIDA?
Where there is a will, there is a way! How you reach your goal only depends on how hard you are willing to work to make it happen. If you've got the drive and dedication to succeed, nothing can stop you.
Some specialties are going to be more competitive than others, and that's just the nature of the film industry. New positions are being created all the time, and some are becoming available as the people who've filled them in the past move on to bigger and better things.
Attending a Florida film program will give you a lot of advantages that can make sure you're ready to compete in the film industry, like lower than average tuition, industry-specific training, and all of the benefits that can come from frequent one-on-one interaction with film industry professionals.
LOCATION, LOCATION, LOCATION
Film schools in Florida (like F.I.R.S.T. Institute) can be found in a few places over the state. Because of this, students can choose a school that is right for them and have a choice between different areas as they do so. F.I.R.S.T. Institute, for example, has a campus situated in beautiful, sunny Orlando!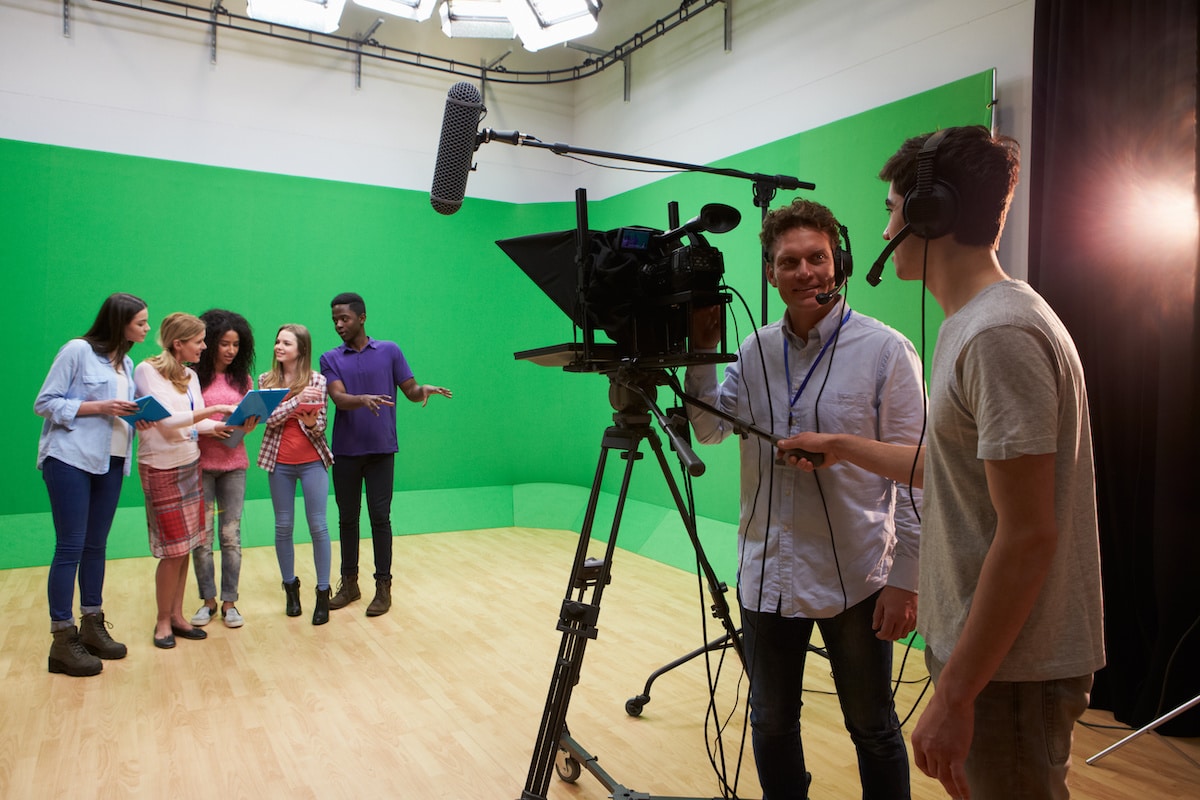 SAVE MONEY, LEARN FASTER
A school with film programs, namely F.I.R.S.T. Institute, can help you save money through more specialized training, and a focus on film rather than a program that's split between film studies and general education courses. This has the benefit of reducing the time it takes to complete your diploma program, which also saves you a fair amount of money!
ON THE JOB & IN THE CLASSROOM
It's been said that the best experience is the experience that you get from learning hands-on, and film schools in Florida like ours have integrated, hands-on experience and internship opportunities into their curriculum to help their students get the most out of their education.
ONE-ON-ONE IS THE WAY TO GO!
If you want to get the best information possible, your best bet is to get the answers to your questions from someone with real-life experience in the industry you want to enter after you graduate. Film schools in Florida often hire industry professionals to teach their students the information they'll need to succeed and walk them through putting that information into practice.
AN EDUCATION NEVER HURTS!
There are people who will tell you that you don't need a diploma to make it big in film. Some big names in film have gotten by without ever getting a diploma from a film program – it's worth mentioning though that those are the exceptions to the rule. By and large, one of the best things you can do to get your foot in the door as you start a career in the film industry is to build a foundation and form a network of contacts as you pursue a film diploma!
---
MAKE US YOUR CHOICE!
Out of all of the film schools in Florida, F.I.R.S.T. Institute stands out from the rest with standards of excellence that are tough to beat! From dedicating itself to bringing students every possible advantage through its accelerated programs to working closely with industry experts to provide the best equipment and job training possible, F.I.R.S.T. Institute has made student success its mission. Many jobs in the Digital Filmmaking and Video Production industry can be found through networking, and the kind of experience you've gained while pursuing your diploma will help you to make the best possible network!