It takes a lot of education to become a well-rounded filmmaker. Whether you want to specialize in screenwriting or color grading, or become a one-person film crew, gaining knowledge about every aspect of the filmmaking process is sure to be a worthwhile investment. Many aspiring filmmakers don't know much about their ultimate goals in the industry other than "working on films" … film school can help you narrow your focus and find your niche in the film biz. But if film school teaches you about every aspect of the industry, what exactly are you learning?
Here are five major things you'll learn in film school, based upon the curriculum at F.I.R.S.T. Institute.
Film School Focus #1: Video Technology Fundamentals
You can't make a movie without a camera… so you need to learn how they work! Students begin by learning the intricacies of modern video cameras. You will learn the exposure triangle (aperture, shutter speed, ISO) to understand how cameras capture images. You'll also learn the importance of image composition and framing, lens selection, framerates, and camera maintenance. Film lighting is another point of focus: students will be able to differentiate between different qualities of light (hard and soft, warm and cool) and create unique lighting setups based on what the scene calls for. Finally, students discover the importance of sound in film by working hands-on with shotgun microphones, wireless lavaliers, and sound recorders.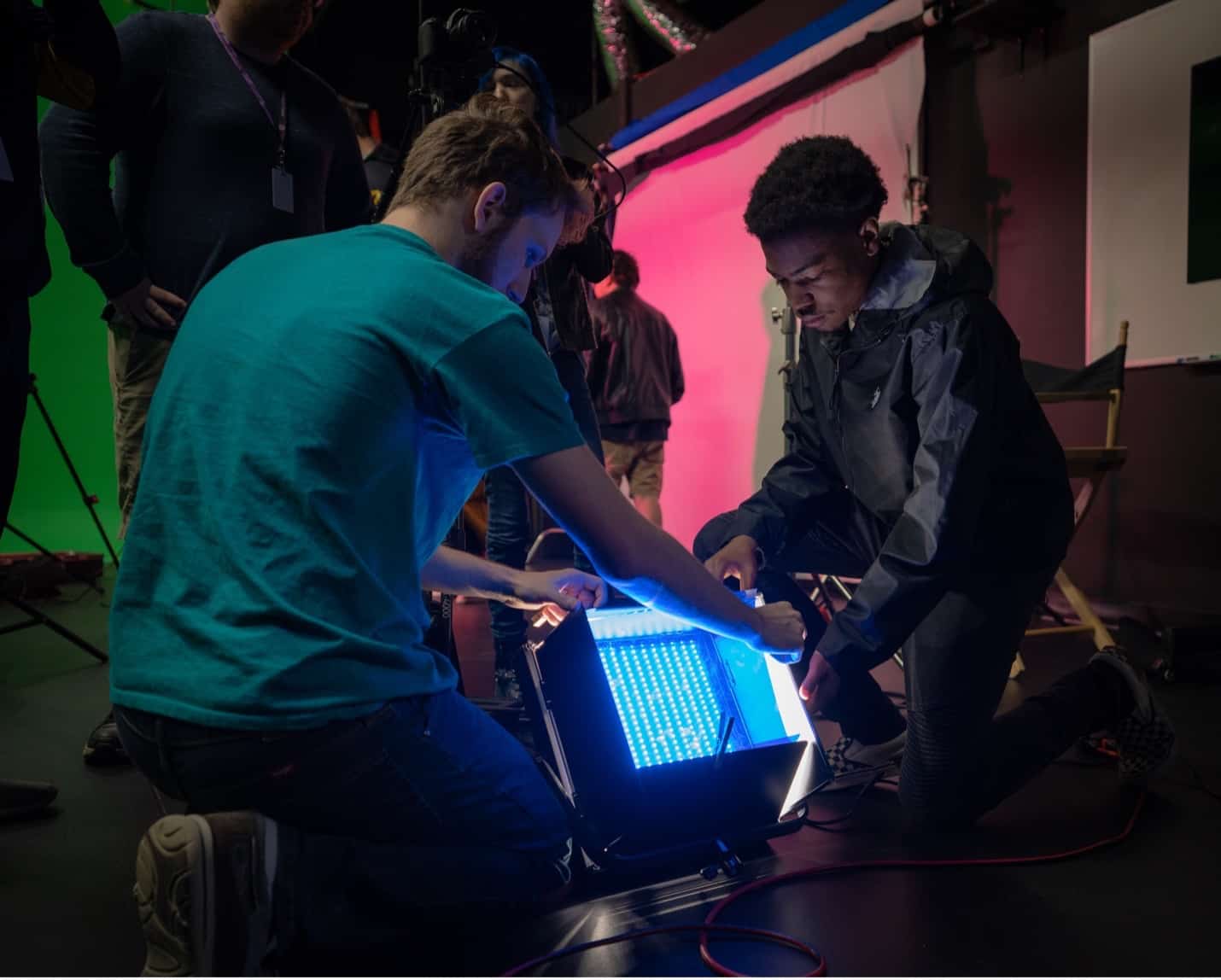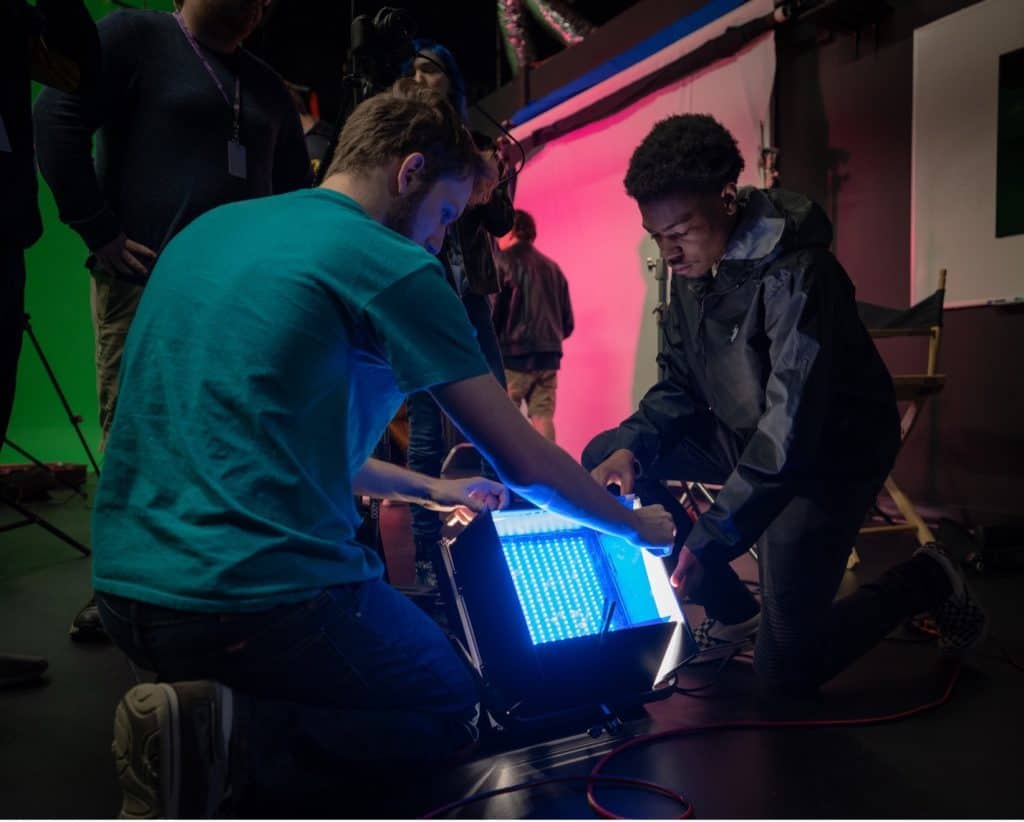 Film School Focus #2: Storytelling
Great films start with great stories. No matter how perfect your lighting and editing may be, if the story doesn't thrill you, good luck keeping an audience in their seats. In film school, you'll learn the essentials of screenplay structure and formatting to produce stories that have strong characters, gripping plots, and satisfying emotional arcs. Screenwriting is both art and science: writers build upon tried-and-true three-act structures that will convince investors to fund the project, while still expressing themselves through the story's tone. You have a story inside of you — this is where you learn how to tell it.
Film School Focus #3: Media Production
If you watch the credits of a major motion picture, you'll see hundreds or even thousands of names and positions you don't recognize. It takes a long time and a dedicated team to make a successful film. In film school you'll learn about the realities of modern filmmaking and the problems these teams deal with. Students will learn about pitching projects, the casting and auditioning process, how to secure locations, crew hiring and gear rental, budgeting, grip and electrical equipment, making call sheets, and countless other tasks that make a shoot go smoothly. After this course, you'll have a fuller understanding of just what it takes to send a project to the silver screen.
Film School Focus #4: Post Production
The final stage of filmmaking takes place in the editing bay. Armed with hundreds of hours of footage, your job is to sift through, find the very best takes, and assemble it all into a coherent two-hour story. So how do you start? At this point in your studies, you'll learn the importance of footage organization and logging, as well as fundamental editing techniques such as L-cuts and J-cuts, montage, jump cuts, dissolves, and others. You'll also explore other areas of post-production like ADR and Foley, visual effects, color correction and grading, and mastering. This is one of the most important parts of your time at school… editing can make or break a film!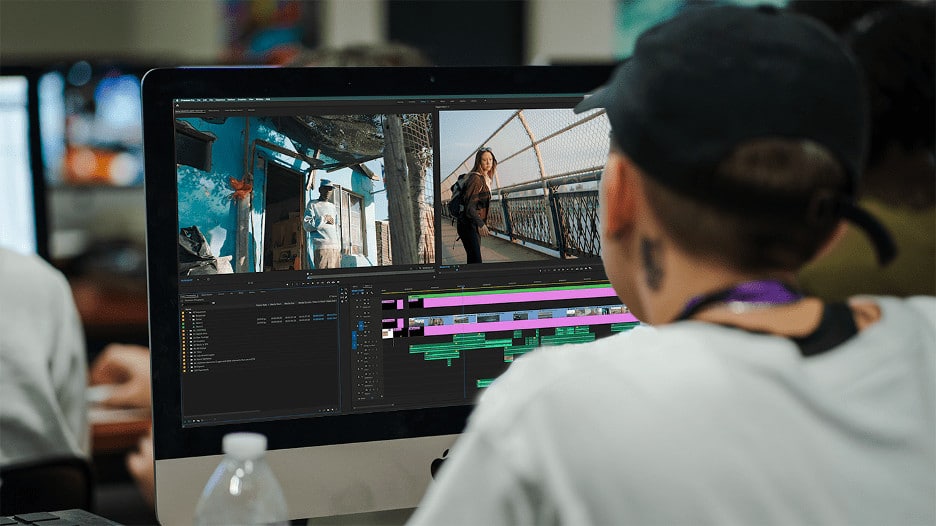 Film School Focus #5: Networking
There's a saying in the film industry that "it's not what you know, it's who you know." The film business is built on a system of contractors who hire and recommend each other for jobs based largely on how much they like each other. Your resume and quality of work are factors. But perhaps even more important is being friendly and easy to work with. One of the biggest advantages of going to film school is that working with your classmates every day will strengthen your bonds and friendships, giving you a strong professional network by the time you graduate. Your classmates today will very likely be your colleagues tomorrow! Beyond the natural friendships you will make, your instructors will also teach you about the importance of attending industry events, maintaining connections, and developing good business habits to make sure you snag the big jobs over your competitors.
These are just five of the many different things you'll learn in the Digital Filmmaking and Video Production program at F.I.R.S.T. Institute. Learn more about the Digital Filmmaking and Video Production program so you can get started pursuing your creative career.