Finding steady work is the biggest problem for new and aspiring videographers. You've spent hours honing your craft and you've bought all the necessary gear, but the question remains: how do you start a video business? The truth is, not everyone is in the market to hire a videographer, and those who are might not realize the value that a well-produced video would bring to their business.
Today, we'll tackle the issue of finding well-paying, constant work as an up-and-coming videographer.
Find a Niche for Your Video Business
Before you even consider starting a video business, you need to determine what type of work you do. Do you film business conventions? Do you produce commercials for businesses, or film weddings? Are you interested in making real estate videos, or would you rather cover live sports? While you should feel free to dabble in all these areas early on, at the end of the day, these are all unique jobs that require different skills and gear. Your clients will want to see that you excel in the type of work they're hiring you for. Pick your niche, improve at it, and target people who will pay for it.
Market Yourself
One of the fastest ways to get attention on your video business is by building a website to house your portfolio and start appearing on potential clients' radars. Sites like WordPress, Wix, and Squarespace are all good options to easily build an affordable site. Once it's up, fill it with your work, contact information, and some words about your work history and areas of expertise. An important note to make is that you should build your portfolio out of the type of work you're interested in doing – if you're courting a client that will hire you to film their wedding, they won't want to see a collection of workplace PSAs on your website.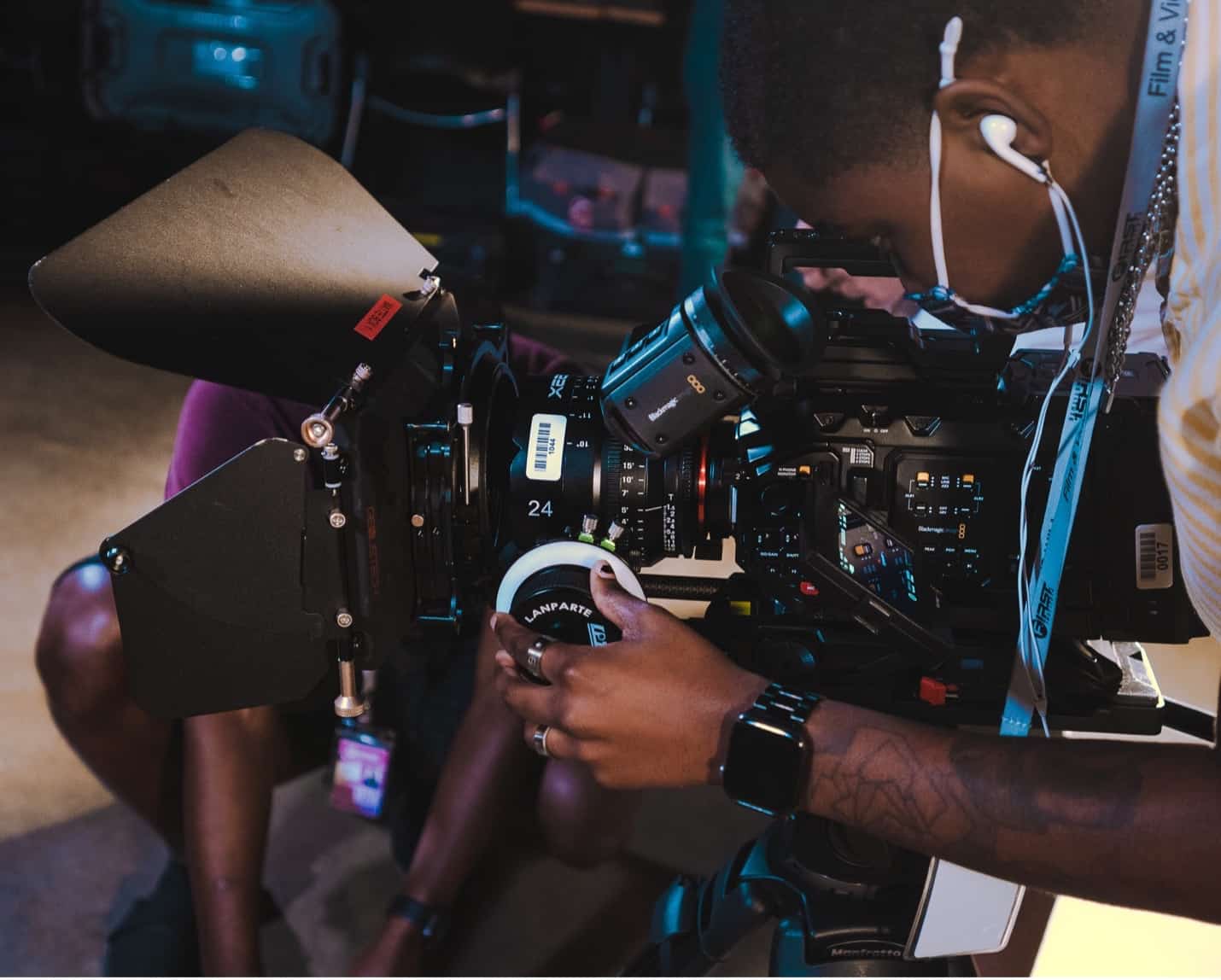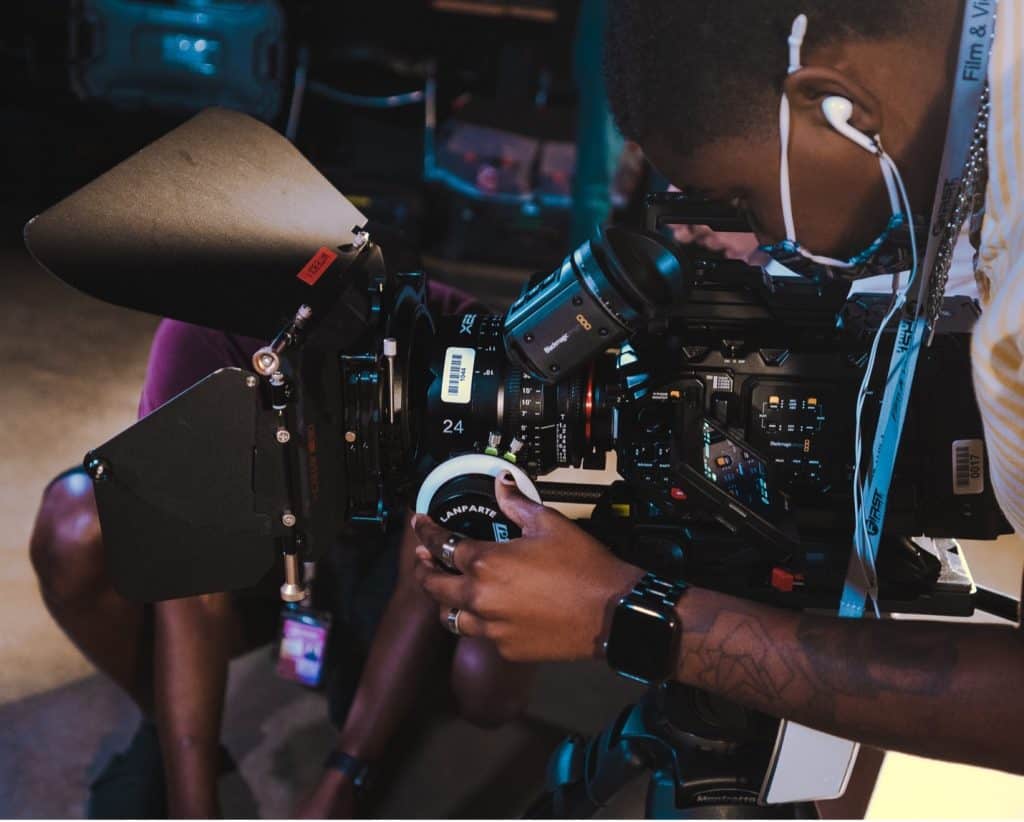 Work for Free… to an Extent
This is a controversial point to make because devaluing yourself or your work is not a great way to start a video business. Your goal is to make money, after all. But if you are brand new to the videography world and looking to score your first client, you may find it hard to snag paid opportunities because you have little work to show for yourself. You should work for free only under certain circumstances: for instance, if you think the finished product would make a great portfolio piece, or your client could become a valuable business contact. With time, you'll learn to distinguish between good clients who need to see some initiative, and bad clients looking to take advantage of you… and eventually, you'll stop taking unpaid work altogether.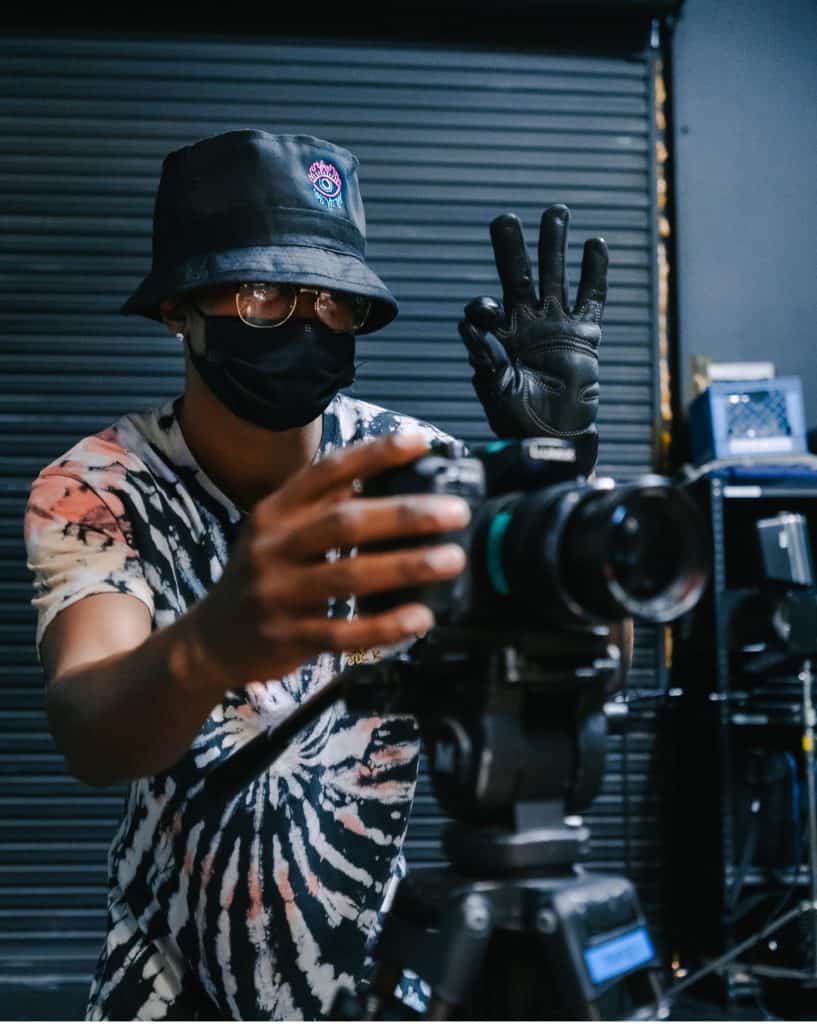 Network with Other Video Businesses
This is not a standard industry with an apparent ladder to climb. People will hire you because they know you, have worked with you in the past, or they like you. You will see people get freelance work over you simply because they have connections. Who you know is just as important as your skillset, so it's crucial that you get out there and form bonds with people who will hire you. Consider attending business conventions, registering for your local chamber of commerce, and even cold-calling and cold-emailing local businesses and introducing yourself. You'll need to find work for your video business before work will find you.
Maintain Connections
Once you have a client, go above and beyond to impress them. If they become a repeat client, you've hit the jackpot! Working with someone multiple times is a great way to secure income, and they may even recommend you to their colleagues in their industry. You'll find that finding clients is hard in the beginning, but snowballs very quickly. You might find that you're getting more work than you have time for! Once you've secured these business relationships, reach out occasionally to keep the connection solid. Letting a source of business go cold could be a major blow to your income. Being friendly, responsive, and good to work with is the key to keeping your clients happy and coming back for more.
If you're interested in learning more about the videography industry, visit our Film and Video Production page to discover how F.I.R.S.T. Institute's Digital Filmmaking & Video Production program prepares students for success.