If you're considering going to film school, you have a wealth of different options to choose from. Film programs vary widely in their focus, usefulness, and cost, depending on the school. You may want to focus on one aspect of the industry, such as cinematography or screenwriting – or you might even want to learn remotely, and study without leaving your home. After a few hours of research, many prospective students feel exasperated.
We're here to make it easy for you. Let's take a look at what distinguishes F.I.R.S.T. Institute from other film schools and discover if it's right for you.
Accelerated Curriculum
Film school can take a long time: the average duration of a bachelor program in film is four years. Some students elect to go for a Master's degree, bumping the duration to six years. Other aspiring filmmakers want to join the workforce as soon as they can and opt to attend F.I.R.S.T. Institute because the Digital Filmmaking & Video Production program completes in under a year. Many traditional film schools require two years of general education study in order to graduate, but F.I.R.S.T Institute has no such prerequisites and allows students to receive their diplomas faster and find their first jobs in the industry sooner. All 11 months of the program focus exclusively on writing, shooting, and editing films, commercials, music videos, and more.
Hands-On Learning
Many traditional film schools emphasize film study: watching films, reading film history, and writing film criticism. F.I.R.S.T. Institute allots some class time in this area, but devotes the majority of its curriculum to practical, hands-on work in the industry. Students at F.I.R.S.T. spend most class days on film sets, working with industry-standard cameras and lighting equipment, or screening their work for their classmates and incorporating their feedback in future drafts. We believe that the best way to prepare students for careers in the film business is through intensive, authentic training, taught by current industry professionals.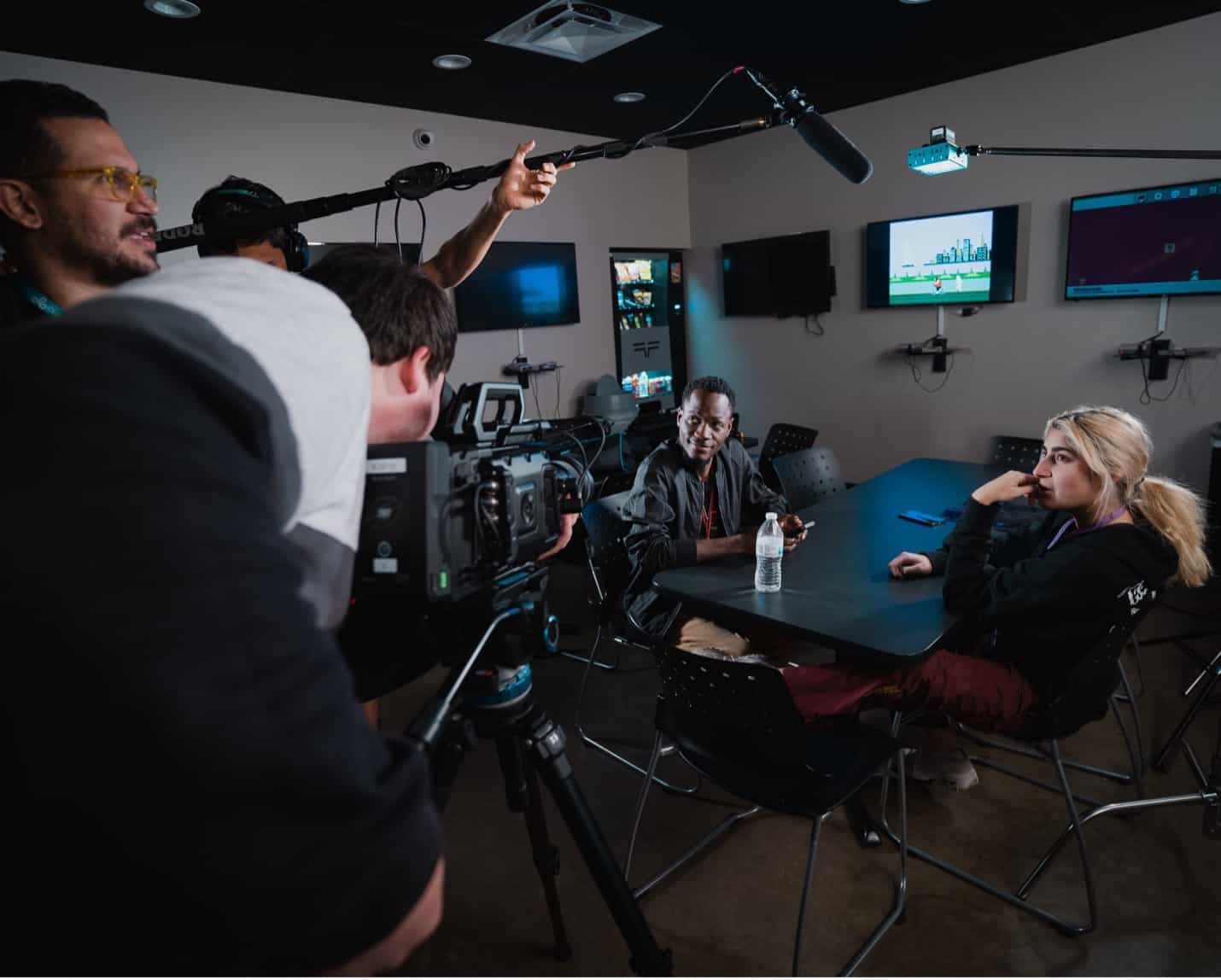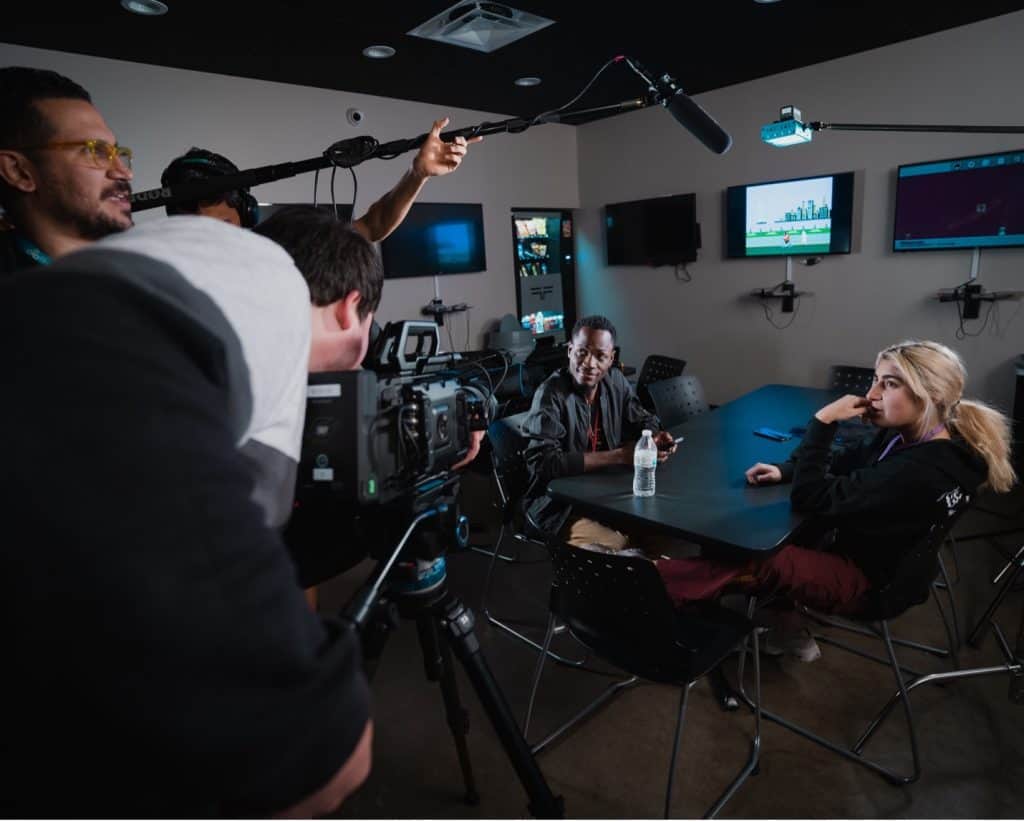 Film School Where You Want It: On Campus or Online
One of F.I.R.S.T. Institute's most unique features is that its courses can be taken on-campus in Orlando, Florida, or right from your living room through Interactive Distance Learning (IDL). The courses are identical in structure and pacing, so online students learn alongside their on-campus classmates. And F.I.R.S.T. Institute's approach to online learning guarantees every student the same quality of education: every online class takes place through live lectures with instructors and encourages student-to-student interaction. Students are also able to learn hands-on with professional equipment through Personal Academic Kits, or Creative P.A.K.s, which are shipped to their door to facilitate their studies. To learn more visit our Online Film and Video Production program page.
Small Class Sizes
Many traditional film schools approach their film programs as extensions of more traditional career paths. Some film students are surprised to find themselves learning in lecture halls alongside hundreds of other budding filmmakers, or struggling to secure the position they want on their thesis films. F.I.R.S.T. Institute's film school emphasizes collaboration between students and their instructors by limiting class sizes to 30 seats or less. This intimate setting allows for deeper connections to be made between classmates, and more time for feedback and guidance from instructors. Additionally, small class sizes enable students to work in different roles on each production, broadening their knowledge of the industry as a whole.
Affordable Tuition
Film school can be an expensive affair. Some programs charge up to $35,000 per year, not including the cost of housing. At F.I.R.S.T., we believe that finances should not be a barrier to your creativity. We work with students to keep costs low, offer financial aid and scholarships, and even recommend affordable student housing and transit. The accelerated pace of the program and focused curriculum allow us to offer quality education at a reasonable price.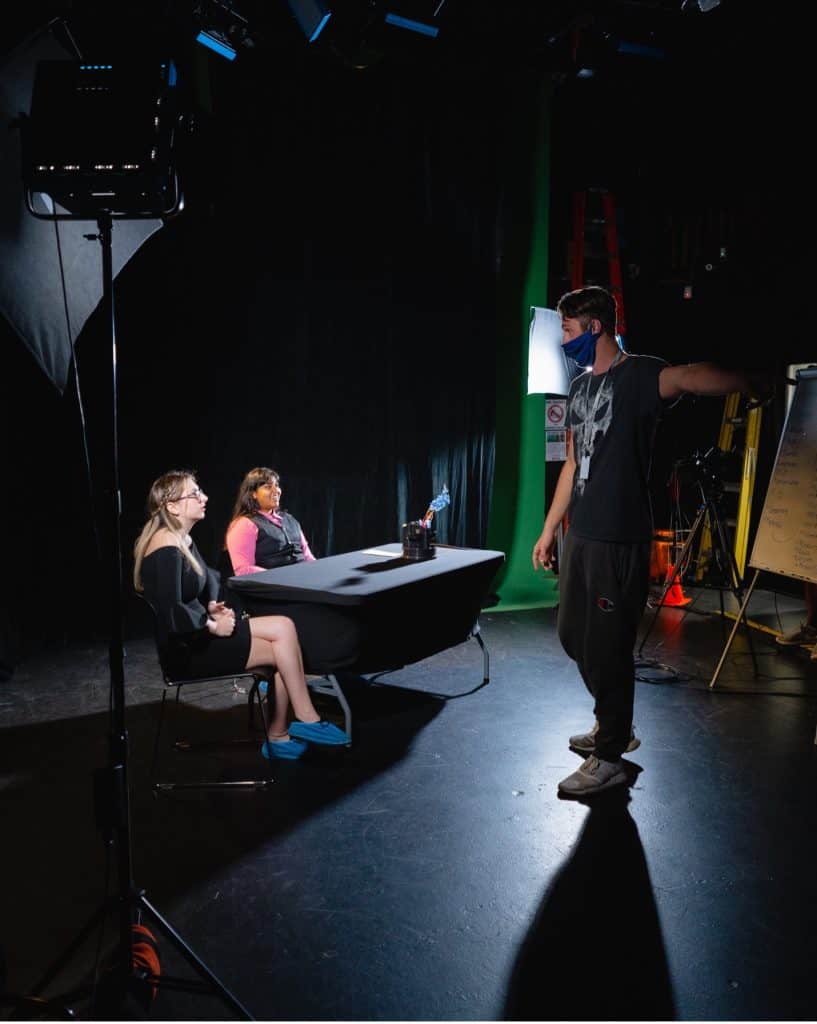 A Different Kind of Film School
If you were to ask F.I.R.S.T. alumni about their favorite aspects of the film school, a common response would be that it felt like home. We strive to cultivate an atmosphere that allows students to be creative, active, and most importantly, to be themselves. The film industry is like no other – and your film school shouldn't be, either. At F.I.R.S.T., we pride ourselves on being different.
Learn more about the Digital Filmmaking & Video Production program at F.I.R.S.T. Institute — your career in film is waiting!