Starting a Video Editing Career
The click of a mouse. The snip of a frame. The blending of visuals and sound. Welcome to the intricate world of video editing, where every choice contributes to the fabric of a story, scene, or ad. With a video editing career, you can reach out from the silver screen and engage, move, and delight audiences across the globe.
In the digitally frenzied age of TikToks, YouTube vlogs, and TV shows that boarder on cinematic masterpieces, one thing remains constant – the thirst for high-quality video content. The spotlight is always cast on directors and actors, but real filmmakers know that the movie is made in the editing room.
Why Choose a Video Editing Career?
In today's multimedia landscape, every second counts. Viewers are bombarded by visuals and stories, from commercials to movies to Instagram Reels to product demos. Behind every gripping movie scene, every laugh-out-loud commercial, and even viral cat video, there's an unsung hero: the video editor.
In this lucrative career, you'll meticulously craft sequences and mold raw footage into emotive narratives that captivate audiences. You'll need to understand the subtle nuance required to make us cry, laugh, or even ponder life's biggest questions. The editor holds the ultimate power in filmmaking – they decide which shots stay and which shots never see the light of day.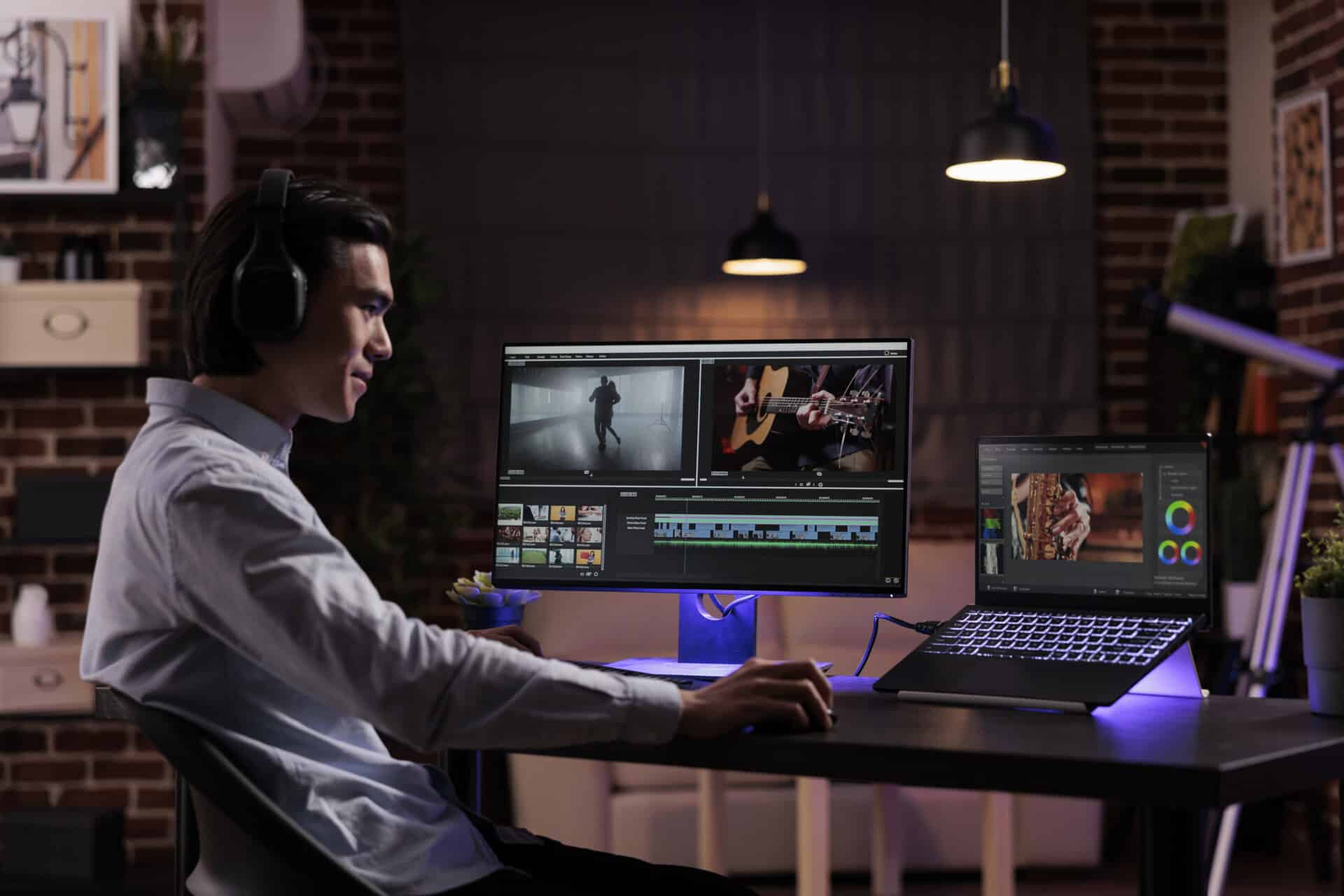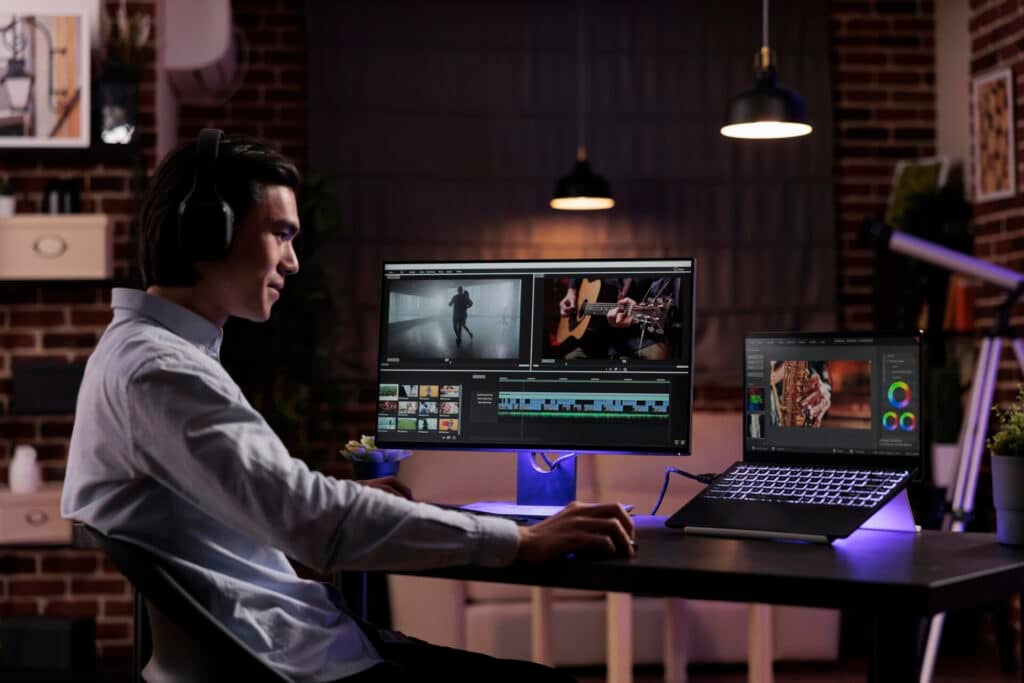 But it's not just about the technical chops. Video editing is an immersive dance between creativity and technology. Think of the moments when the shot lingers on the protagonist as she finally realizes her purpose or when the pacing suddenly accelerates during a moment of high tension. These are the decisions of the editor.
We might not consciously notice every edit or transition as audience members, but we feel them. That emotional connection is the editor's gift to the viewer.
Essential Skills for Aspiring Video Editors
Technical Proficiency:If video editing is an art, software like Adobe Premiere Pro, Final Cut Pro, and DaVinci Resolve are the brushes. Just as a painter should know their tools, an editor's prowess in these platforms is indispensable. The way you utilize these digital tools will become the foundation of your video editing career.
Storytelling: Everyone who works on a film must be a storyteller in some capacity. Just like screenwriters, editors must understand how to structure plot, develop characters, and explore themes.
Collaboration:Filmmaking is teamwork. Being receptive to feedback, understanding the director's vision, and coherently articulating your suggestions can elevate your game.
The Role of a Good Video Production School
While you can try to be a lone wolf, navigating the treacherous terrains of the video editing world solo, why not have a guide? Video production schools like F.I.R.S.T. Institute are a great starting point for spiring editors looking to break into the industry. Students learn through hands-on projects, gain mentorship from active industry professionals, and graduate in less than a year. And unlike traditional colleges and universities, students don't waste time in general education classes. Instead, they jump right into learning the skills they need to start their careers.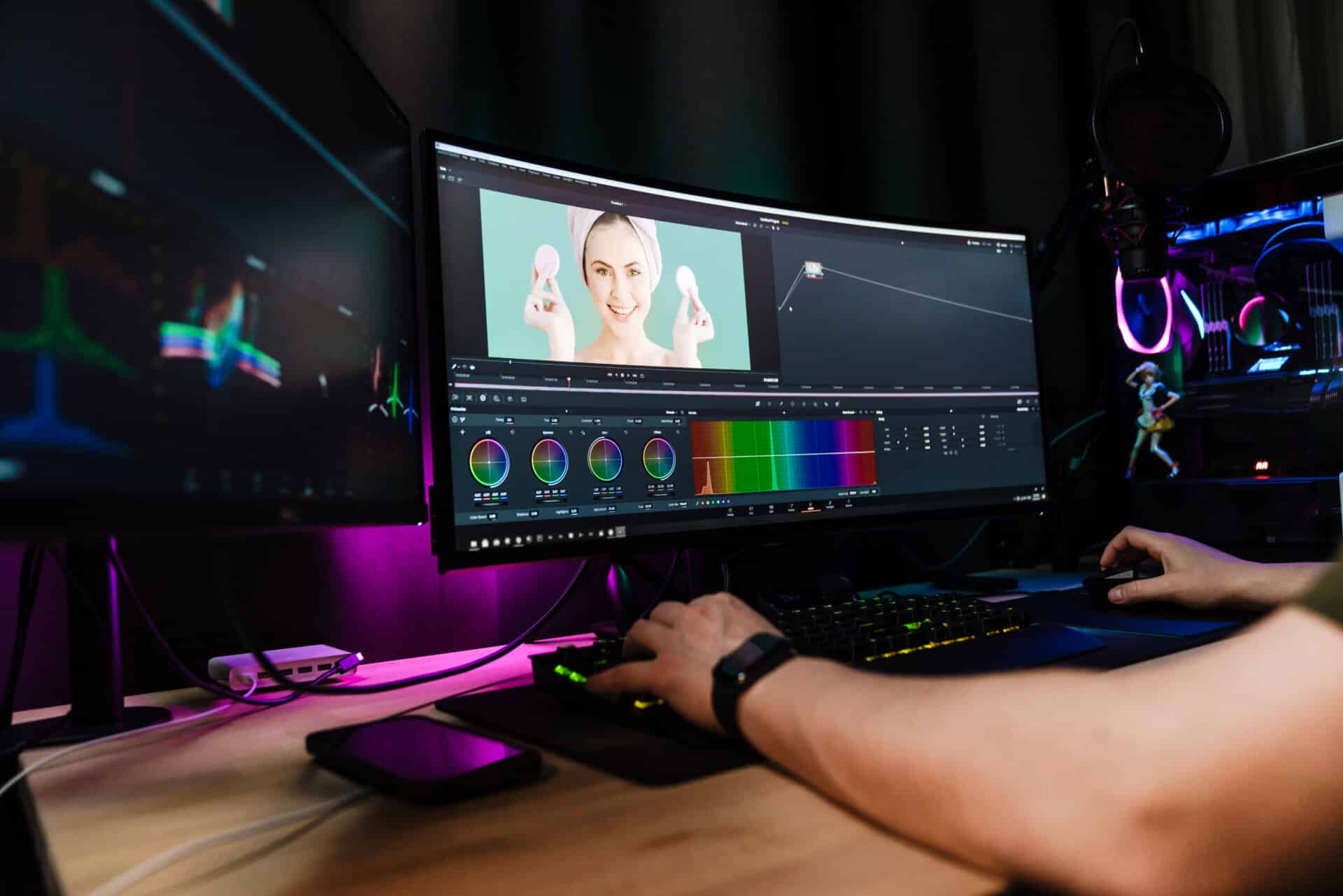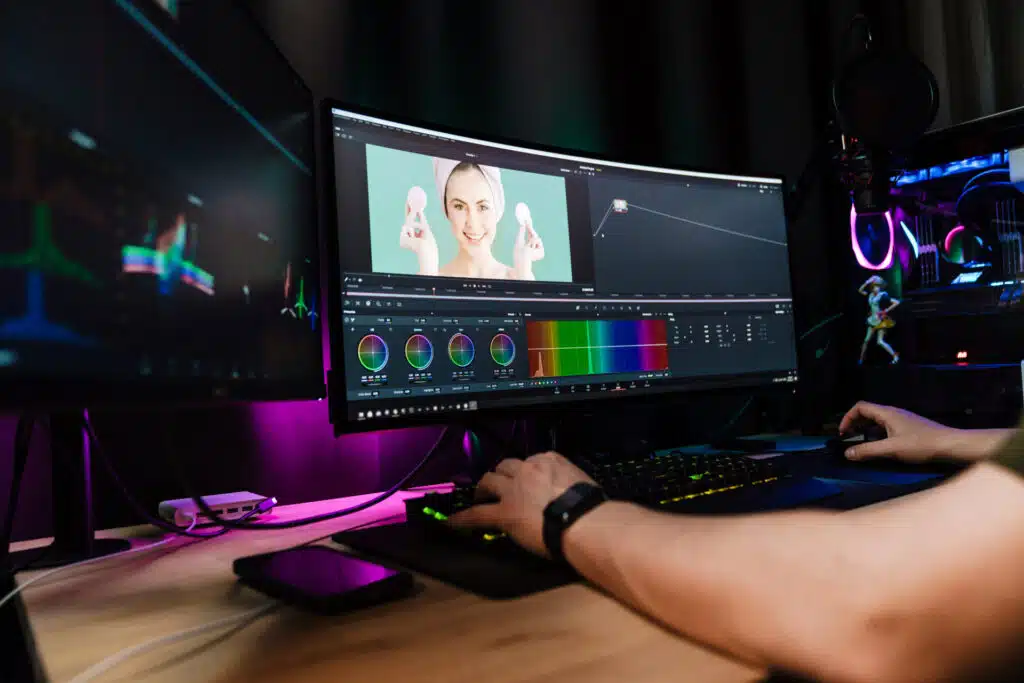 Building a Portfolio and Gaining Experience
An essential component of a successful video editing career is a strong demo reel. Your demo reel should showcase your best work in one to two minutes so that hiring managers, producers, directors, and content creators can quickly get a sense of what you have to offer. For an in-depth breakdown of demo reel best practices, check out our article on how to build a killer portfolio.
Networking and Tapping into Local Resources
In the film industry, who you know can be just as important as what you know. Don't underestimate the power of a personal connection. Make a point of attend workshops, seminars, and other industry events. Don't be afraid to send a cold email or ask someone whose further along in their career if that can spare a moment to chat.
Becoming Part of F.I.R.S.T. Institute's Legacy
From indie films to blockbuster hits, from culture-making advertising campaigns to video games, video editors are in high demand. And once you've got the skills? The sky's the limit. Whether you want to be the brain behind the next Oscar-winning edit or shape the future of advertising, the pathway starts with that first edit.
Ready to roll credits on hesitation and start your journey into the magic of a video editing career? F.I.R.S.T. Institute is here for you. We've been helping students launch creative careers for two decades, and we feel like we're just getting started. It's such an exciting time to be working in film, and we can't wait to watch our students shape the future of this incredible industry. If you're interested in learning about how F.I.R.S.T. can help you launch your video editing career, you can tour our Digital Filmmaking and Video Production program on-campus or online.