Starting a freelance graphic design business is an exhilarating journey. You get to be your own boss, set your own schedule, and engage in a world of creative projects. However, the initial steps can be overwhelming for those who haven't ventured into freelancing before. To pave the way for your success, we've crafted a comprehensive checklist to guide you through the process of launching your freelance design business from the ground up.
1. Define Your Business
Before diving into the freelance graphic design world, it's essential to establish a clear vision of your business. Consider the following aspects:
Choose Your Niche:
Select a niche that resonates with your passion and expertise. You might specialize in logos, websites, social media graphics, or focus on specific industries like startups, coaches, or online retailers.
– Identify Your Ideal Client: Narrow down your target audience even further. Decide if you want to work with established businesses, startups, larger corporations, nonprofits, or businesses with a social mission.
– Create Your Brand: Develop a unique brand identity. This includes your logo, design aesthetics, and guidelines for consistent communication across all materials.

2. Consult with Experts
While you're a design expert, you may not be well-versed in the legal, financial, and business aspects of freelancing. Seek guidance from professionals in the following areas:
– Legal: Consult with a lawyer to ensure your graphic design contract is tailored to your needs and compliant with local regulations.
– Financial: Engage with an accountant or financial advisor to understand tax requirements, expenses, and financial planning for your freelance business.
– Legal Requirements: Familiarize yourself with the legal prerequisites, such as permits, licenses, and insurance, specific to your location.

3. Figure Out Your Finances
To ensure financial stability, both personally and professionally, take the following steps:
– Personal Budget: Create a personal budget to understand your monthly expenses and identify areas where you can cut costs.
– Financial Safety Net: Determine how many months' worth of living expenses you need to have saved as a safety net. Typically, it's recommended to have six to twelve months' worth.
– Business Budget: Calculate your business expenses, including startup costs, website hosting, advertising, software subscriptions, and other professional services.

4. Set Clear Goals
Establishing specific goals can act as guiding principles for your freelance business. Define goals related to client acquisition, revenue generation, and marketing efforts. Consider the following:
– Number of Clients: Set a goal for how many clients you aim to work with in your initial months.
– Revenue Target: Determine the revenue you want to generate within a specific timeframe.
– Marketing Strategies: Create goals for your marketing efforts, whether it's gaining social media followers, publishing guest blog articles, or other relevant metrics.
Review and adapt your goals as your freelance career progresses.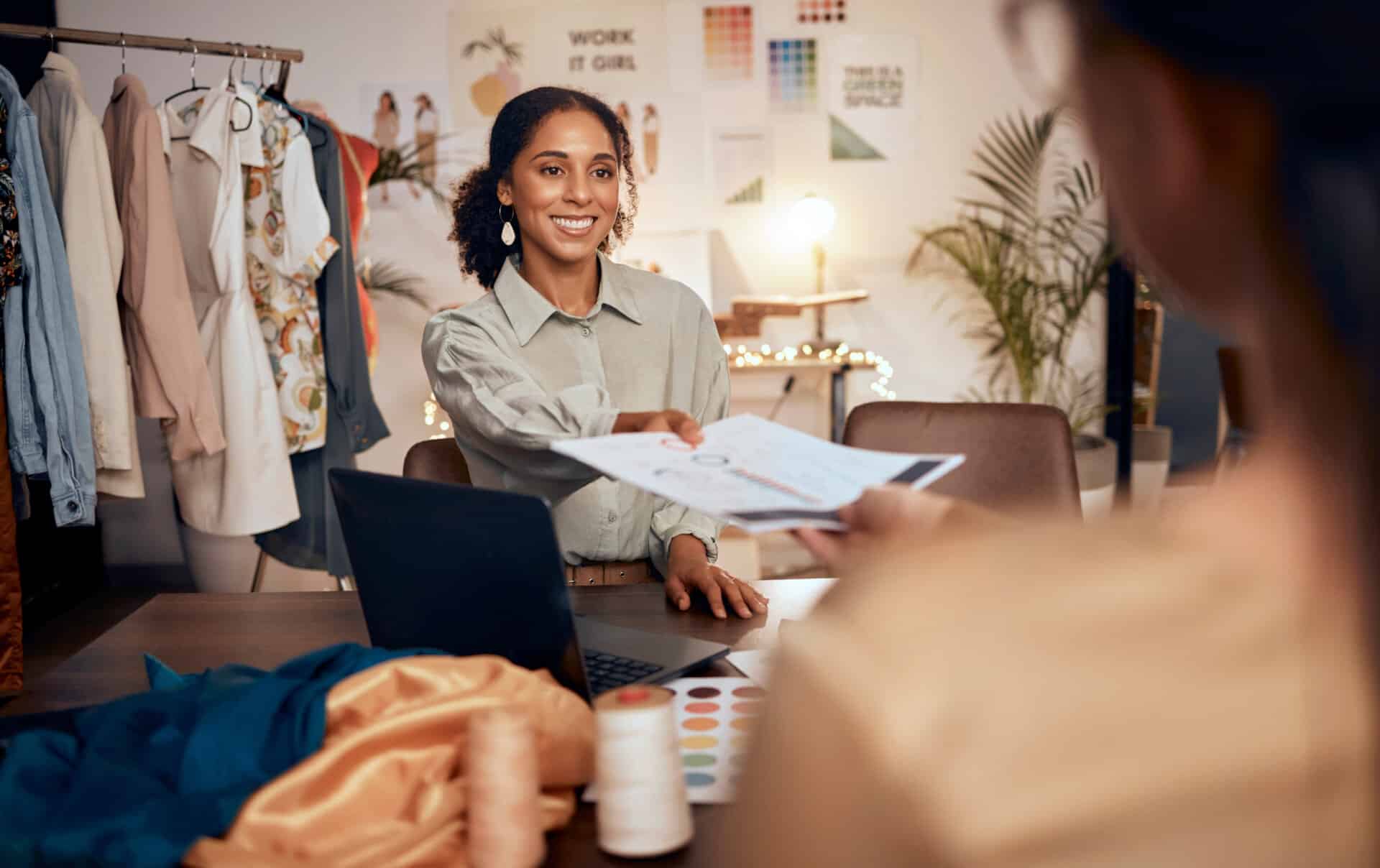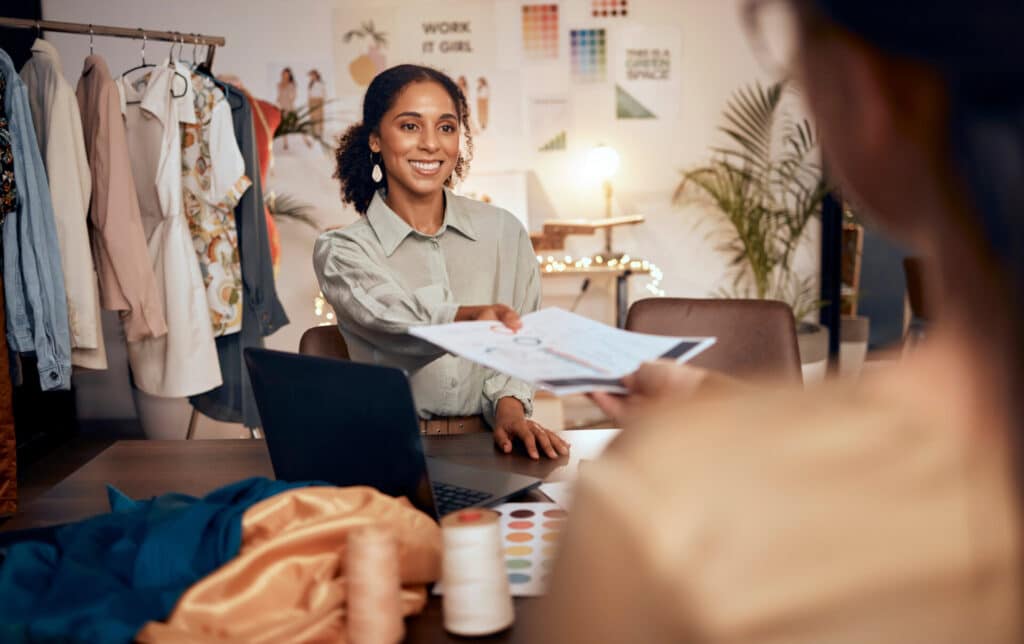 5. Build Your Online Presence
Online visibility is vital for a freelance graphic designer. Develop your digital footprint through the following channels:
– Design Portfolio: Showcase your work, background, and contact information on your portfolio website. Consider including pricing information or budget ranges.
– Social Media: Select a few social media platforms relevant to your target audience. Maintain a consistent presence with on-brand content. Make sure your bio conveys your availability for hire and provides contact information.
– Professional Resume: Prepare a professional freelance design resume highlighting your career history for applications to larger companies.

6. Set Up Basic Systems
Establish operational systems to streamline client onboarding, project management, and financial transactions:
– Onboarding Process: Develop a system to gather project information, submit proposals, and manage client communications efficiently.
– Proposal and Invoice Templates: Create templates for proposals and invoices to send to clients.
– Payment Systems: Set up payment methods and schedules.
– Time Management: Define your working hours, availability, and deadline management systems.
Consider using freelancer management platforms like Fivver and Upwork to help manage these tasks efficiently.

Starting your freelance graphic design business should be a thrilling journey. By taking the time to set up these essentials, you'll pave the way for a smoother and more successful freelance career. Now if you are looking to develop you graphic design skills before taking on clients, we invite you to tour our Graphic Design & Web Development program.