Our film and production school has brought many creatives together over the years. For Nando Luis Roman and Christina Carmona, F.I.R.S.T. Institute became a place where they would elevate their skills. Head over to our Youtube channel to hear their thoughts on the F.I.R.S.T. Institute experience.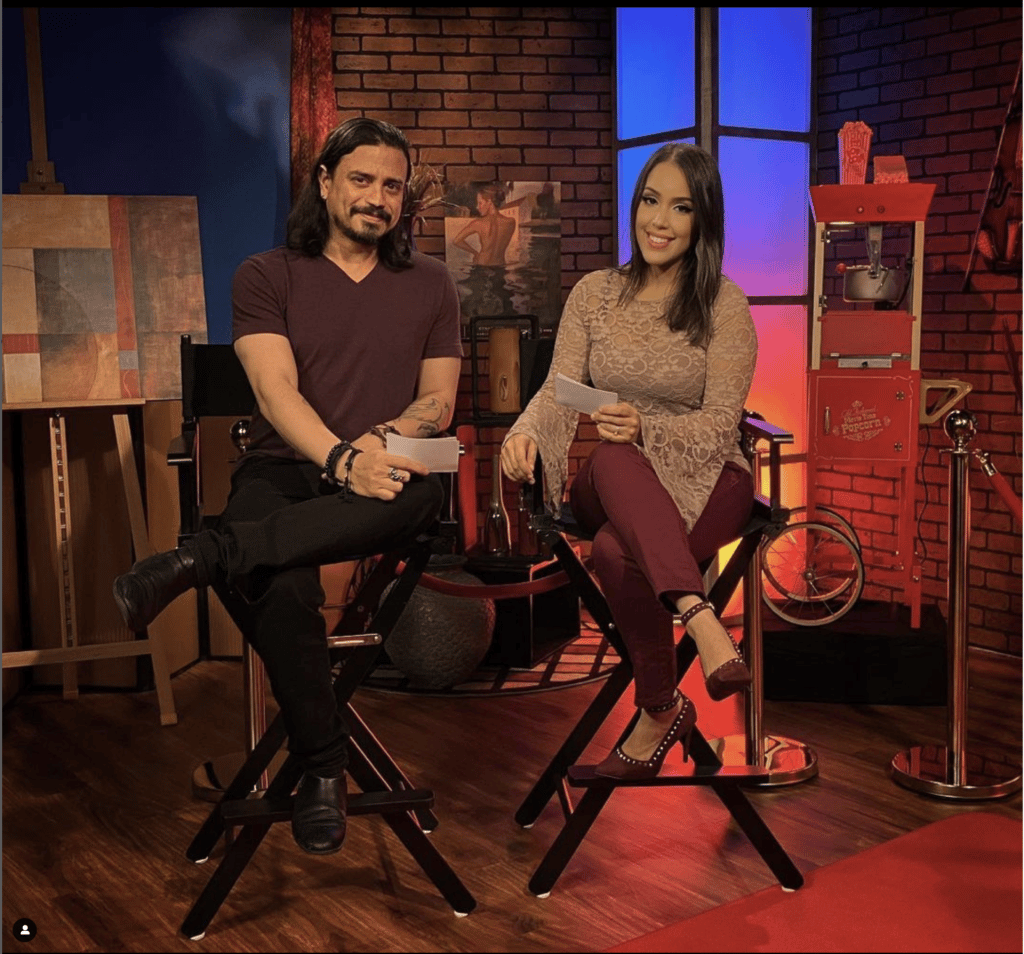 Nando's Journey
Before getting behind the lens, Nando spent 10 years serving as a member of the Air Force. "The last thing I thought I would be doing once I got out of the military in 2005 is being an award-winning filmmaker, actor, and T.V. show host," Nando expresses his dream career. He shows gratitude to his good friend and collaborator, stating, "I never thought this would've happened, and I have Christina to thank for that."

Their Collaborative Chemistry
Christina explained her and Nando's work dynamic, "Nando knows me as a person, and he knows me artistically, so I can always count on him to know what I'm looking for." Leveraging each other's skills and developing an effective workflow has allowed their unique artistic visions to align. "Christina, when she comes up with an idea, puts things down pen to paper and writes it out; then it's my job to bring that vision to life," Nando says of their creative process. In tandem, they push themselves forward, producing a plethora of content from movies, T.V. shows, and more.
Christina's & Nando's F.I.R.S.T. Step
"Of course, I act, but I wanted to be able to understand what happens behind the camera," Christina explains. They found themselves thrilled to find a program that fits their wants and needs. Nando reflecting on his choices, states, "We went from being new to this industry to now producing and hosting a television show. We are independent filmmakers; we own our own film company, and it's all because we took those first steps."
Together, they have taken this journey that has led them to be leaders in their local industry. Nando states, "If you have a passion for anything film-related, anything art-related or entertainment related, you need to go after it. There's going to come a point in your life where you are going to have to take that leap." This mentality motivated Nando and Christina to do more and enroll in F.I.R.S.T. Institute's film and production school. "In this industry, there are so many nos," says Christina, "when people say no, push yourself and find a way to make your own way."
Learn How you Can Start Your Career At F.I.R.S.T.
Nando and Christina's story is just one of the thousands of success stories that began at F.I.R.S.T. Institute. If you are interested in turning your creativity into a career, connect with us today, and start putting your goals and aspirations first by attending film and production school at F.I.R.S.T. Institute.