Are you looking for a way to combine your love of photography with the ability to make money? Or are you interested in a photography career but don't know where to start? Whatever your reasons are for wanting to make money with photography, there are several ways you can do it.
Photography is a fast-growing industry, and it can be a great way to make money doing something you love.
However, simply grabbing your smartphone and snapping photos isn't enough to make money from photography. It requires knowledge, skill, and creativity if you want to turn your love of photography into a profitable venture.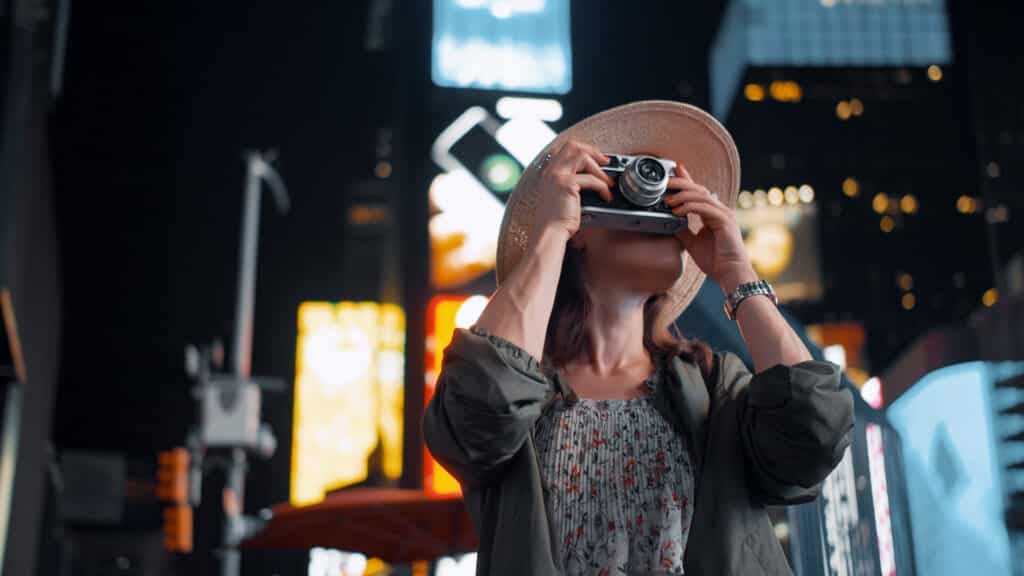 Here's the good news: with the right techniques, technology, and strategy, you can make money with photography. In this guide to making money with photography, we'll explore the different approaches for how to make money as a photographer, turn your hobby into a passion, and more!
Professional Photographer vs. Hobbyist: Which is Right for Me?
Before you pick a path, you need to decide if you want to pursue photography as a profession or keep it as a hobby. If you are serious about turning your passion into money, becoming a professional photographer is the best way to go.
Professional photographers typically choose a focus, such as wedding photography or product photography, and specialize in it. By becoming an authority in their niche, they are able to increase their chances of continued success. Professional photographers also need to invest time into learning about the business side of things, including contracts, client relationships, taxes, and more.
Hobbyist photographers don't need to make a full-time commitment, but they can still make money with their photos. There are many ways hobbyists can monetize their photography, such as selling stock photos or prints, teaching others how to take great photos, and even licensing their images for use online.
Knowing which is right for you depends on a few factors:
1. How much time are you willing to commit?
Photography is an art that takes time and effort to master. If you are serious about making money, it takes dedication and commitment to make a living out of it. However, if you have an eye for great shots and just want to make some extra cash on the side, you won't be disappointed with the unique opportunities available to hobbyists and pros alike.
2. What are your goals?
Are you looking for a way to make money, or do you just want to capture beautiful moments and share them with others? If your main goal is making money, pursuing photography as a profession may be the best path for you. However, if it's simply about capturing memories and having fun with your camera, a hobbyist approach may be best.
3. What kind of equipment do you have?
Professional photographers typically have expensive and sophisticated cameras that allow them to take stunning photos in any setting. If you don't have the necessary gear yet but still want to make money with photography, it's possible to start small and gradually upgrade your equipment as you go.
No matter which path you choose, photography can be a lucrative hobby or career. But how do you go from desire to money in the bank? Let's break down some of the ways you can make money with photography.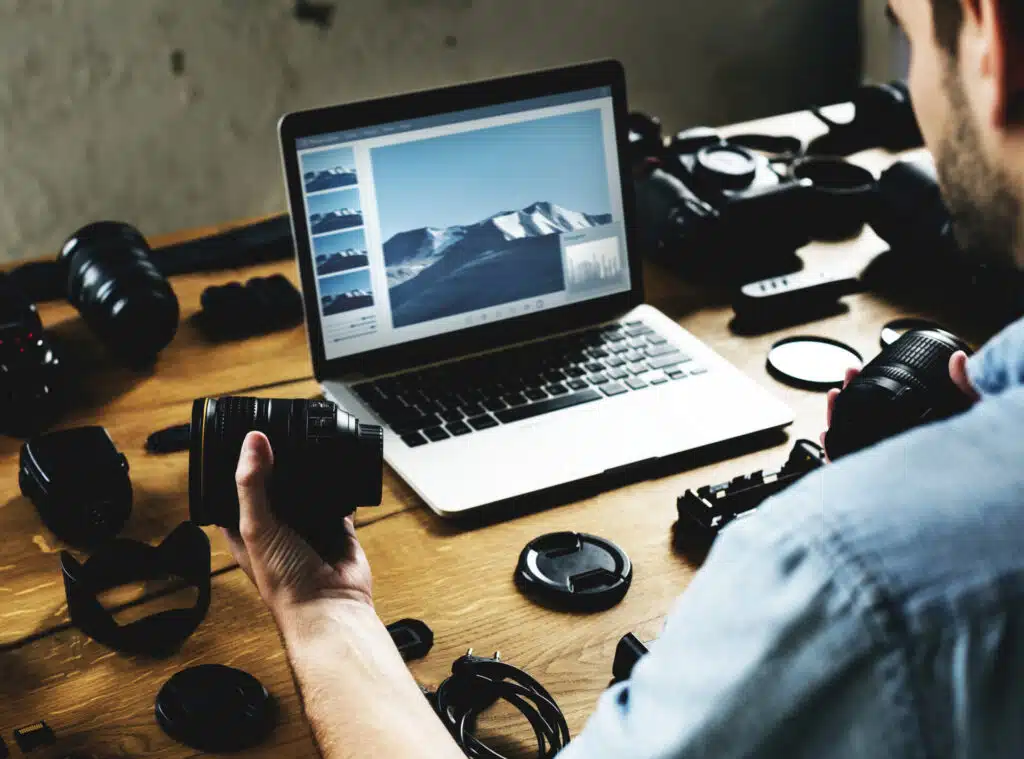 Stock Photos: Selling Your Images to Agencies
One of the most popular ways to make money with photography is by selling your images as stock photos. You've likely seen stock images used in advertisements, websites, magazines, and other publications. However, behind every stock photo is the photographer who took it.
When you sell your photos as stock, you provide agencies with a library of images they can license for commercial use. This means whenever someone purchases one of your images, you'll get paid – without having to do any extra work! You can either sign up with a stock agency or create an account and upload your photos directly to the site.
Can I Make Money as a Stock Photographer?
Absolutely. It may not be a full-time career, but it's a great way to make some extra cash on the side. You can either be paid by commission or receive a flat fee for each photo you sell. In most cases, the more photos you have in your portfolio, the better chance you'll have of selling them.
Freelance Photography: Becoming Your Own Boss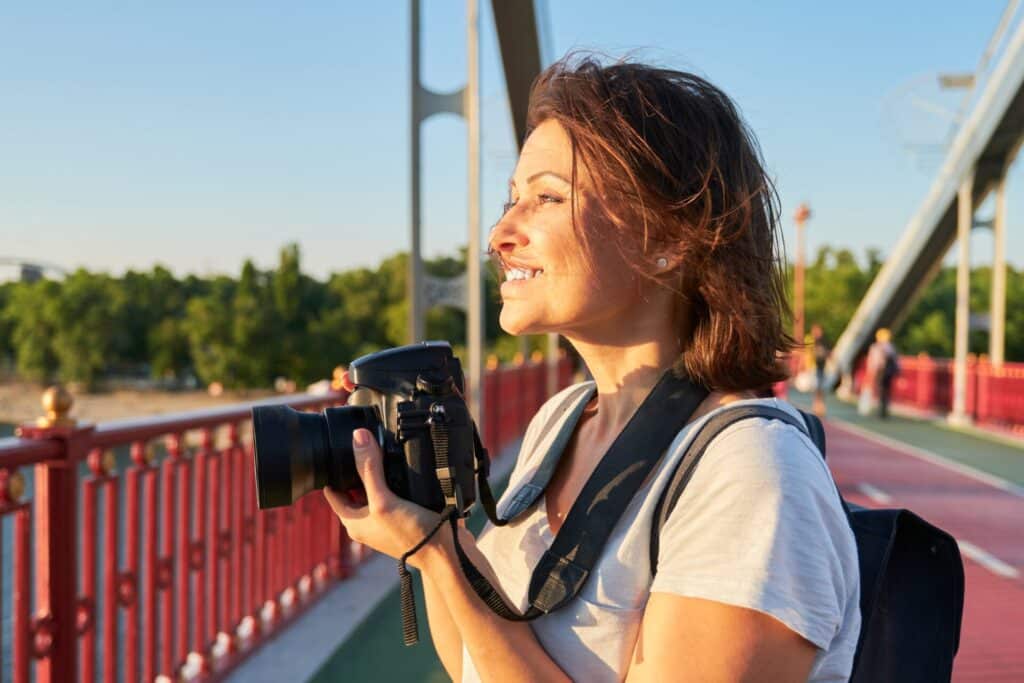 If you want to take your photography career to the next level, becoming a freelance photographer is a great way to do it. As a freelancer, you control your own business, meaning you can choose which projects you want to be involved in, when you want to work, and how much you charge for your services.
When it comes to finding clients, the good news is that there are plenty of ways to get noticed. For example, you can create a portfolio website or join freelance job boards like Upwork or Fiverr. You should also consider building an online presence by creating social media accounts and joining photography groups.
Of course, there are also a few things to keep in mind when starting a freelance business, such as contracts, client relationships, taxes, and more. With the right planning and preparation, however, you can make it work – and make money!
Can I Make Money As A Freelance Photographer?
You can turn your photography into a profitable career with the right marketing and networking skills. Many freelance photographers make anywhere from $25 to $250 per hour or more, depending on their experience and work type.
Here are a few of the different areas where a freelance photographer will work:
• Product Photography: taking photos of products for companies, websites, and catalogs
• Event Photography: capturing images of weddings, parties, and other special events
• Portrait Photography: taking portraits of families, couples, or individuals
• Landscape Photography: capturing stunning photos of the outdoors
• Food Photography: shooting delicious dishes for cookbooks and restaurants
Start Your Own Photography Business
Freelance photography can be a great doorway into the world of owning your own photography business. Many photographers start as freelancers before running their own full-time businesses.
How do business owners differ from freelancers? Business owners are typically more invested in their craft and have a more extensive customer base. They may specialize in one particular type of photography or offer many services under one umbrella.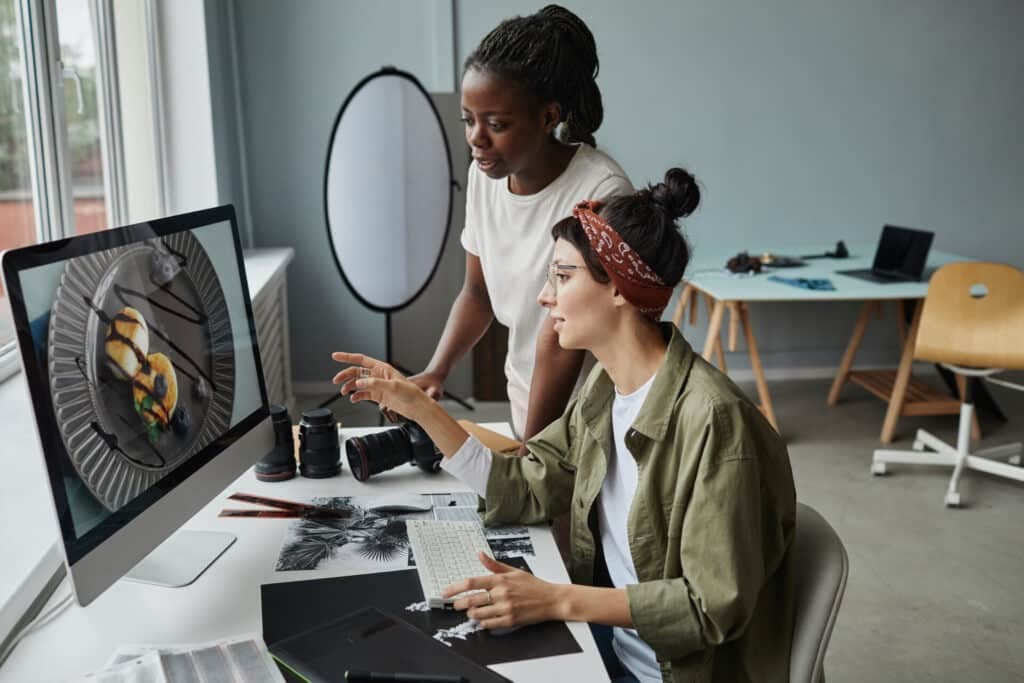 When you own your own business, you can set your own prices, choose what projects to work on, and hire other people to help you. However, there are a few unique elements to consider before you make the jump to owning your own photography business:
● Are you going to hire employees or contractors?
● Are you going to specialize in a particular niche?
● What type of products and services will you offer?
● Are there any regulations or permits I need to get before starting my business?
● Will you form an L.L.C. or be a sole proprietor?
You can transform your photography passion into a thriving business with the proper planning and dedication. Many photography business owners will offer various services, and some will narrow down to just one type of photography.
Different niches include:
• Wildlife Photography: capturing stunning photos of animals in their natural habitats.
• Architectural Photography: focusing on capturing the beauty of structures and buildings.
• Travel Photography: documenting your experiences while traveling the world.
• Photojournalism: photographing newsworthy events or stories.
• Commercial/Advertising Photography: creating images that promote a product or service.
Can I Make Money with My Own Photography Business?
Starting your own photography business is the next big step when you are ready to make photography a career. If you're successful, your business can provide a steady and reliable income – as long as there's demand for your services.
Most businesses start slow, so it may take some time before you see a regular flow of customers or clients. However, you can turn your passion into a profitable business with the right marketing plan and commitment. Many photographers will also venture into videography – which is becoming increasingly valuable for event planners, wedding videographers, and real estate agents.
How to make money as a photographer: Additional Ways to Make a living in Photography
There are other ways to make money with photography, even if you don't have your own business:
● Work full-time in a Marketing Agency or In-house Marketing Department: many businesses offer full-time positions for skilled photographers.
● Sell Your Photos: you can sell your photos to stock photo agencies or directly on your website.
● Teaching Photography: share your knowledge with others by teaching group classes or offering one-on-one lessons.
● Become an Instagram Influencer: many photographers make money through sponsored posts and brand partnerships.
● Start a YouTube Channel: build an audience of people interested in photography, and make money through ads or sponsorships.
Start Your Photography Journey Today!
Photography is an excellent way to make a living – whether freelancing, owning your own business, or teaching others how to take great photos. You can make this creative passion into a successful career with the right planning and dedication!
The key is to know your goals and understand what goes into starting and running a business (or freelancing). You'll also need to set yourself apart from the competition and find ways to market your services. Then, with enough hard work and perseverance, you can make money with photography.
Good luck on your journey, and most importantly – enjoy the process!
Want to take your photography to the next level? F.I.R.S.T. Institute can help with that. F.I.R.S.T. offers hands-on courses designed to equip you with the knowledge and skills you'll need to succeed in the photography industry. You can learn more about our
photography program here.