The pursuit of a successful career in the music industry is a dream for many aspiring musicians and audio engineers. However, it is not an easy path to take. It requires hard work, dedication, and creativity. Keith Phelps, a graduate of F.I.R.S.T. Institute in 2010, has embraced the challenge and learned to successfully navigate the industry. His career has been full of exciting accomplishments, and his story is a source of inspiration for others who wish to turn their passion into a fulfilling career. In this article, we will dive into Keith's journey, accomplishments, and the invaluable lessons he shared with us during his last visit to F.I.R.S.T. Institute.
Keith's F.I.R.S.T. Break As A Professional Music Producer
Two years after he graduated from F.I.R.S.T. Institute, Keith got his big break. While working at Sam Ash as a sales representative Keith would have a run-in with a tour production manager who would alter the direction of Keith's career forever. One day a gentleman walked in looking to purchase reference monitors. While demonstrating the speakers Keith was playing his own compositions, little did he know the person he was assisting was the tour manager for our manager for American Idol's Haley Reinhart. The tour manager was impressed when he found out that Keith was the producer responsible for the infectious tunes he was hearing. This led to the manager inviting Keith to audition to play in Haley Reinhart's band. Keith booked himself a ticket to LA and landed himself a spot on the tour. This was a breath of fresh air for Ketih but little did he know his wild roller coaster ride was just ramping up.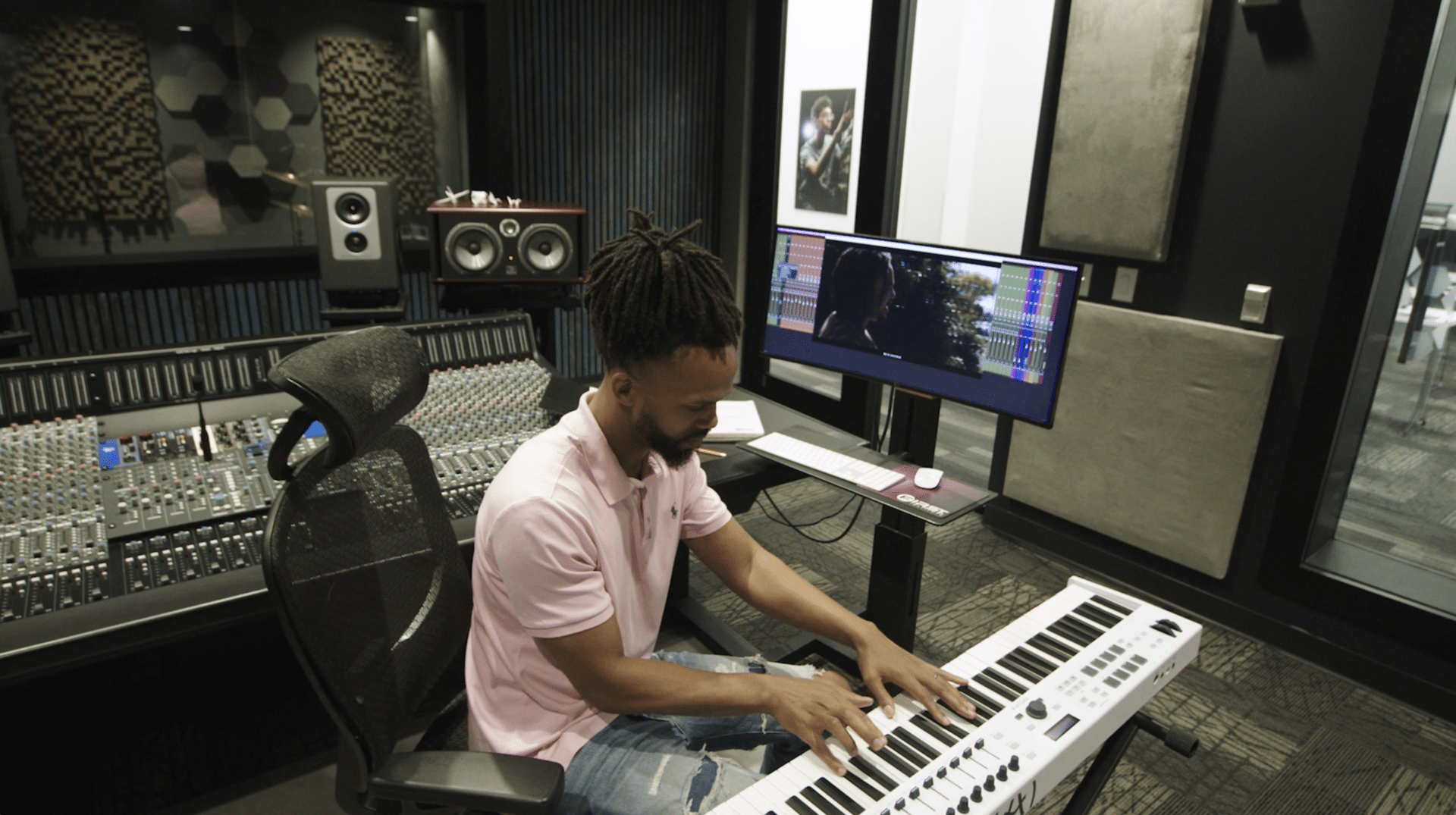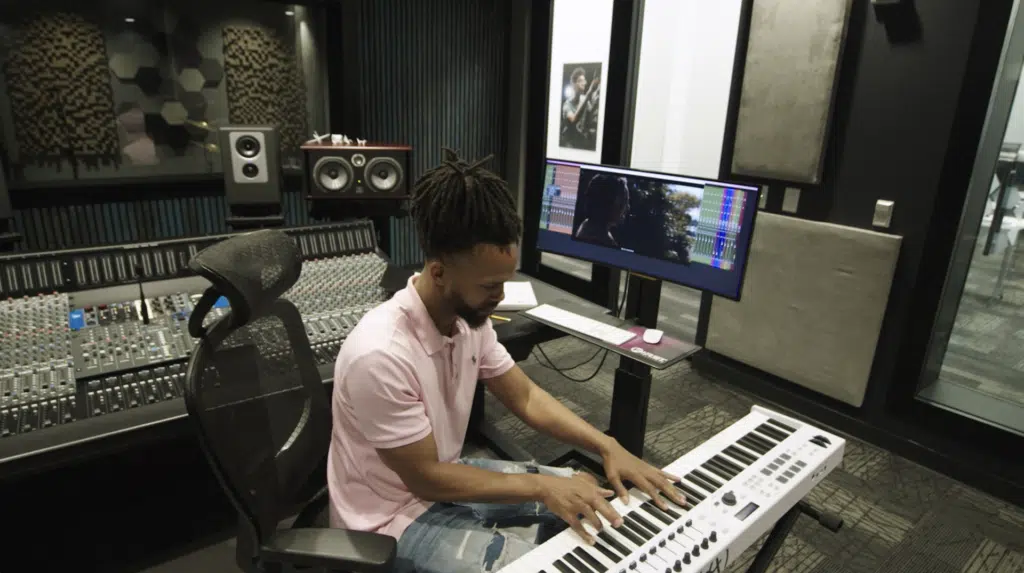 During his time on the American Idol tour, he met a drummer who at the time went by the name Breezy Love Joy. Breezy and Keith hit it off and would work on multiple tracks together. Three of the songs ended up going on Breezy Lovejoy's album titled "Lovejoy." Little did Keith know that Breezy would later change his name to Anderson .Paak, and one of the songs Keith produced for Anderson, "Don't Trust Banks," was the reason he got signed. This song went on to be included in RZA of the Wu-Tang Clans movie, Cut Throat City which currently is streaming on Netflix. This wouldn't be the only time Keith's work would end up in films as he continued to power his way through the industry. He would later be contracted to create an original soundtrack for the documentary "A Fatherless Generation," which would star George Lopez, Terry Crews, Aisha Tyler, Billy Bush, and Bret Ernst. However it doesn't stop their not too long after Keith had the pleasure of composing the soundtrack for the Spike Lee produced Hallelujah.

(Cut Throat City Produced by RZA of Wu-Tang Clan, Keith Phelps production Don't Trust Banks is part of the sound track)
From Producing Singles and Soundtracks to Touring With Legends
Keith's success has connected him with many other creatives in the music space currently he has been touring regularly with the legendary Patti LaBelle. Ms. LaBelle has not only had Keith play in her band she has also noticed Keith's lyrical talent and had him perform a few rap songs during her shows and even invited him to write a few songs for her as well. Another legend in the music game Keith has had the pleasure of working with is Bob James. Anyone who claims to be a hip-hop aficionado would know that Bob James is the most sampled producer in all of hip-hop. We are talking about Run DMC, NWA, Eric B & Rakim, ASAP Rocky, Tory Lanez the list goes on. Alongside touring with these music legends, Keith has been working on his own music. He is in the process of gearing up for his album release later this year. His journey shows that while collaborations and networking opportunities can open doors, it is essential to continue working on one's art and establish a personal brand.
One of the key takeaways from Keith's career is the importance of perseverance and dedication. Despite the challenges he faced along the way, Keith never gave up on his dream of a successful career in the music industry. His skills and talent opened doors that eventually led him to where he is today. His story is a reminder that without hard work and dedication, success in the music industry is not attainable.

F.I.R.S.T Helping Music Producers and Audio Engineers Build Careers
Keith Phelps' story is a success story that resonates with aspiring music producers and audio engineers. His career path has been full of exciting opportunities and collaborations that all stem from continuing to educate himself in his craft. If you're looking to follow in the footsteps of Ketih and many other successful audio graduates we invite you to tour our Recording Arts & Show Production program. His journey shows that hard work, dedication, and perseverance to achieve a goal can lead to extraordinary accomplishments. For the aspiring music industry professionals out there, Keith's story is a source of inspiration, and his journey is a fantastic roadmap.