In the dynamic world of technology and creativity, some career paths are as unpredictable as they are inspiring. Talia Millery's story is a testament to this idea. Starting her career as a professional poker player, she eventually transitioned to web development. As a graduate of F.I.R.S.T. Institute's Graphic Design & Web Development IDL program, Talia's journey is a captivating tale of self-discovery, professional development, and the power of remote learning.
Embracing Change: A Serendipitous Discovery
Talia Millery, now a proficient web developer at Digital Resource in West Palm Beach, Florida, had an unconventional path to her current role. Before stepping into the world of coding and design, Talia explored various career avenues, even testing her mental fortitude as a professional poker player. However, when the world froze in 2020 during the pandemic, Talia saw the need to diversify her skill sets. Little did she know that her pivot toward a career in web development would unveil her true calling.
Her initial encounter with the program was nothing short of enchanting. "I was immediately enamored by the graphic design and web development program," she recalls. The program's blend of creativity and technology sparked a flame within her, setting her on a trajectory that would redefine her future.
Navigating the Digital Landscape: Lessons from F.I.R.S.T. Institute
One of the invaluable takeaways from Talia's journey was the prowess she gained in navigating the competitive job market. "Something that was really important that I took from F.I.R.S.T. Institute was how to go through the interview process," she reflects. The institute's holistic approach to education not only equipped her with technical skills but also honed her ability to communicate effectively and showcase her talents to potential employers.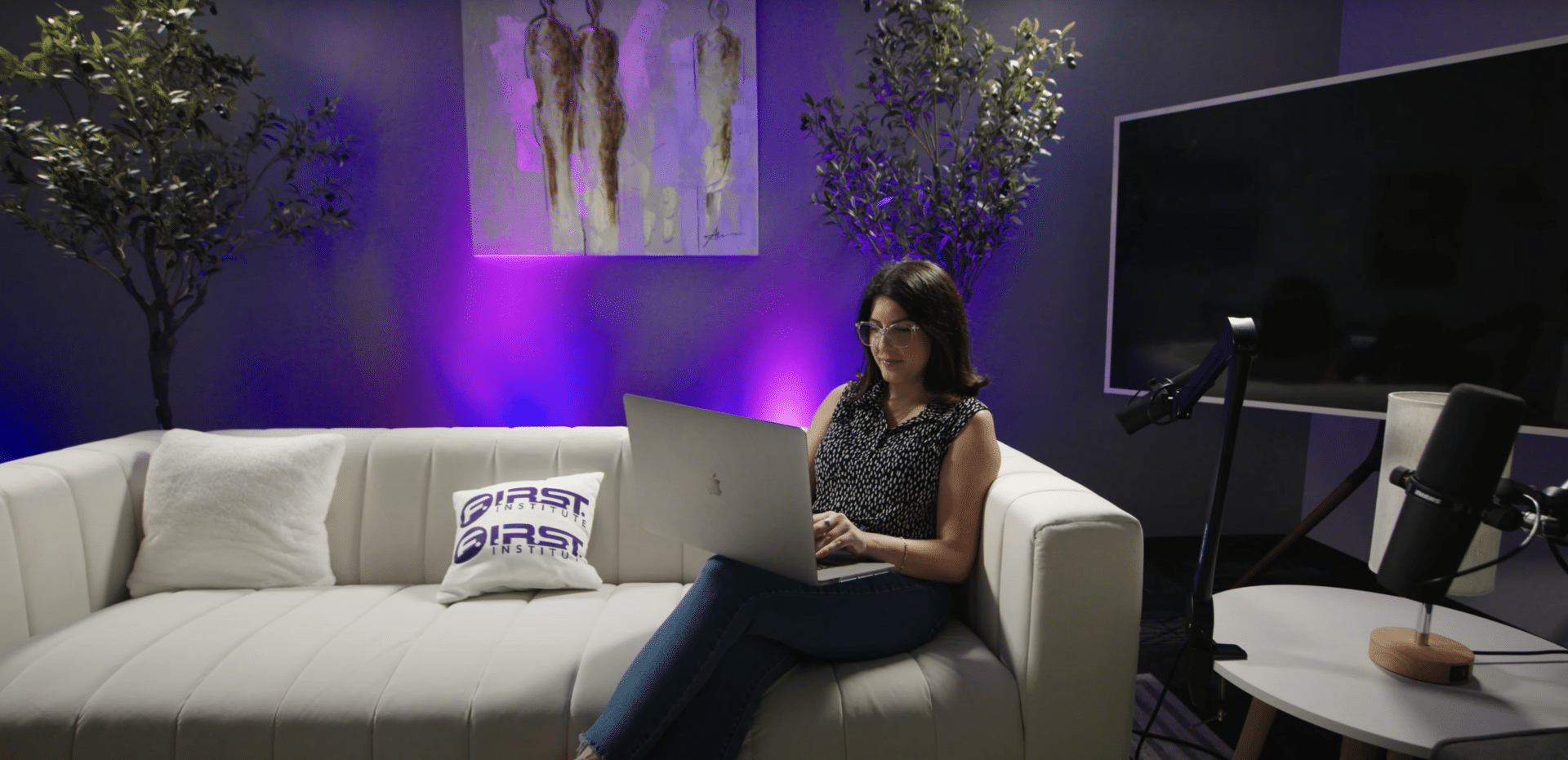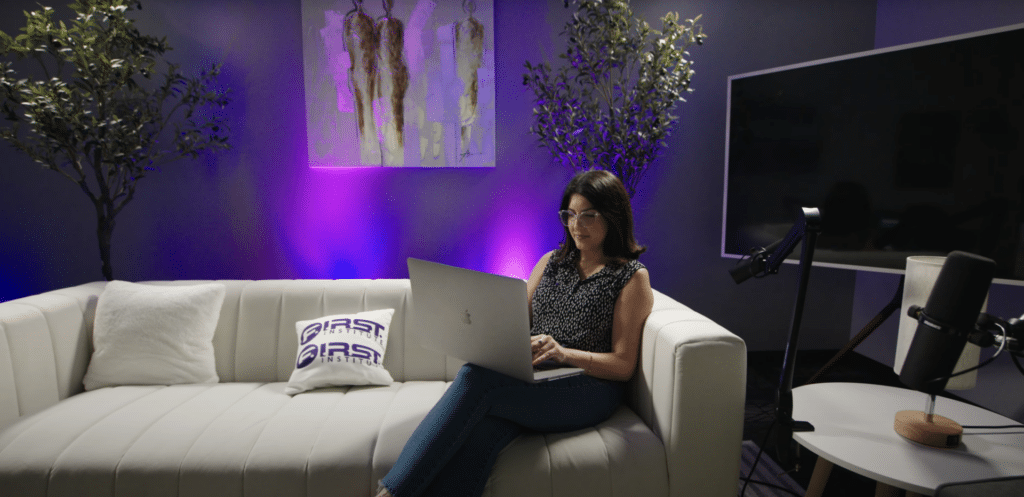 The remote nature of the program was another factor that proved pivotal in Talia's educational journey. "What I really liked about the remote class was having the ability to speak one on one with the teacher," she shares. This personalized interaction ensured that she grasped the nuances of the curriculum and felt a strong sense of support throughout her learning journey. It's a testament to the power F.I.R.S.T.'s Interactive Distance Learning program in fostering meaningful connections and practical learning experiences.
Crafting the Digital Canvas: Graphic Design's Influence
Talia's fusion of graphic design principles and web development expertise has been a recipe for success in her burgeoning career. "Using the graphic design aspects from the program at F.I.R.S.T. Institute has definitely helped me with having an eye for design," she notes. This unique blend of skills enables her to not only create functional websites but also infuse them with aesthetics that leave a lasting impact. Her ability to seamlessly implement creative ideas into her projects has set her apart in a field that thrives on innovation.
A Flourishing Future: Embracing the Web Development Path
As Talia looks back on her journey, she can't help but express her excitement and fulfillment in her current career. "I do truly feel like I have been excelling in my web career, and I'm just loving every second of it," she exclaims. Her story is a reminder that career paths are rarely linear, and embracing change can lead to opportunities beyond one's imagination.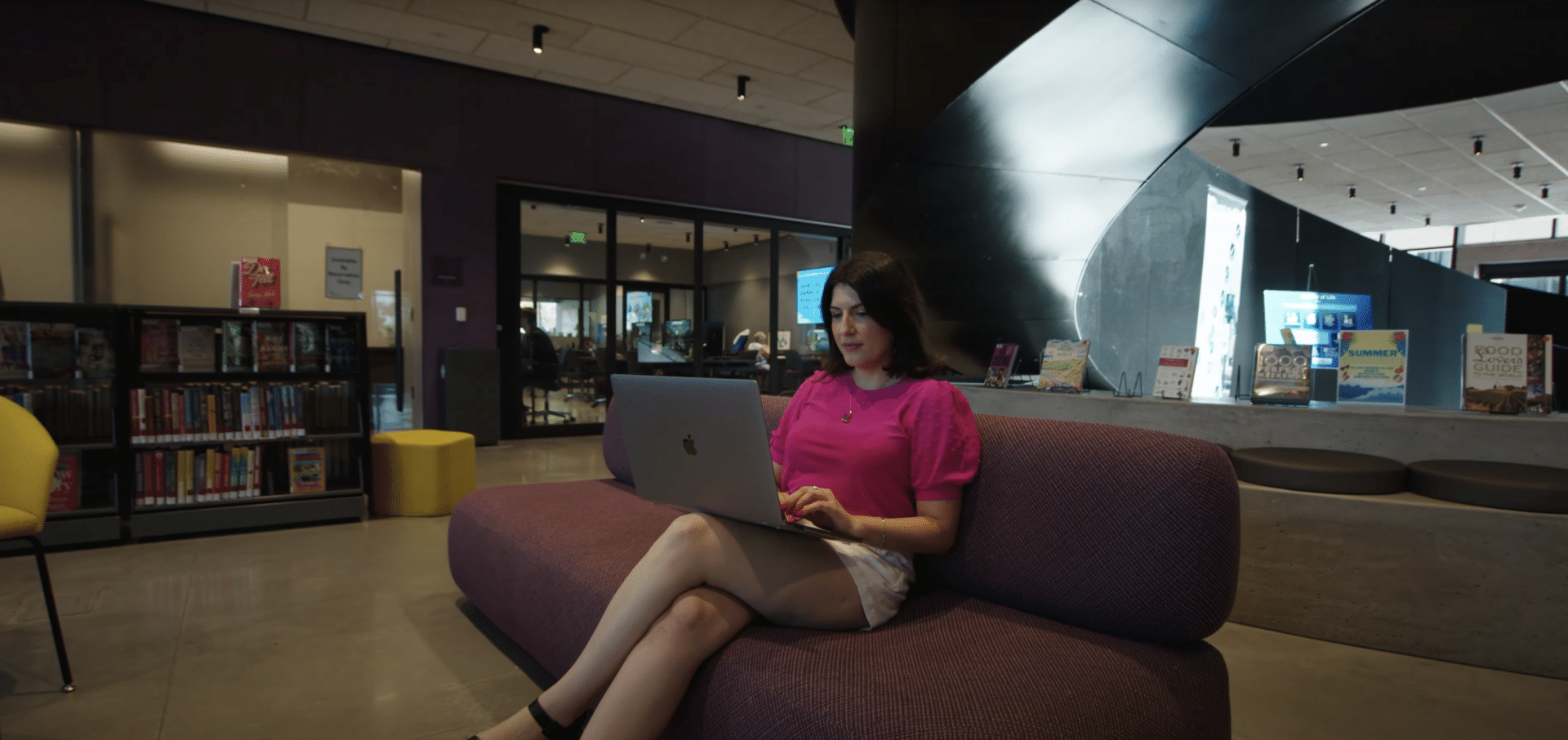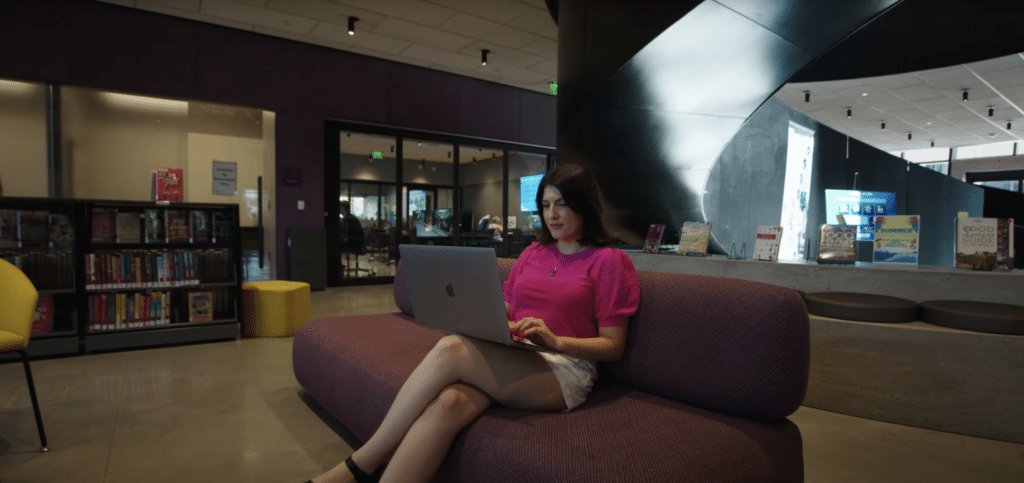 Talia's odyssey, from poker tables to web development agencies, encapsulates the essence of a modern-day success story. It's a story of evolution, adaptability, and unwavering determination. Her journey not only underscores the importance of institutions like F.I.R.S.T. but also serves to inspire those who dare to explore uncharted territories in pursuit of their passions.
In a world where change is the only constant, Talia's transformation serves as a beacon of hope, illuminating the boundless potential that lies within each of us, waiting to be discovered and nurtured.
If you are an individual looking to launch your career in web or graphic design, we invite you to take a virtual or campus tour of our Graphic Design & Web Development program. You too, can join the thousands of students who've turned their creativity into a career.