Aspiring photographers of every level have a wealth of resources at their fingertips, thanks to seasoned veterans who are generous enough to share their knowledge. From online tutorials and workshops to in-person classes and mentor relationships, you can find anything you would want to build a lucrative career in photography.
However, books are some of the most valuable resources for any photographer that remain a staple of the craft. The following 10 books are must-reads for aspiring photographers looking to improve their skills, broaden their understanding of the medium, and develop their artistic voice.
How Photography Books Help Your Art — 10 of the best books to learn photography
A library of photography books is a treasure trove of knowledge and inspiration for any aspiring or professional photographer. Books can show you how to master light and composition, two essential elements in creating stunning photographs that will make your art stand out from the rest.
Photography books can be constructive for several reasons:
Expand your knowledge: Photography books are written by experienced photographers and educators with a wealth of knowledge to share. By digesting these books, you can learn new techniques, concepts, and theories that can help you improve your skills and take your craft to the next level.
Develop your personal style: Many photography books discuss the importance of developing your personal style and vision. By reading these books, you can learn how to express your unique perspective and voice through photography to stand out in amateur photography's crowded world.
Get inspiration: Photography books are filled with beautiful and inspiring images that can help spark your creativity and give you new ideas for your work. They can also introduce you to new photographers and their work, which can provide further inspiration and motivation.
Learn from the experts: Photography books often provide practical tips and advice from experienced photographers, so you can learn from the best and avoid common pitfalls. By reading these books, you can gain valuable insights and guidance that can help you navigate the challenges of your career and, hopefully, build a solid business foundation.
Overall, reading photography books can be a special way to improve your skills, develop your style, and stay inspired in your career as a photographer.
As an aspiring photographer, constantly learning and improving your craft is essential. Here are 10 books that all aspiring photographers should consider reading to help take their skills to the next level:
1. Understanding Exposure by Bryan Peterson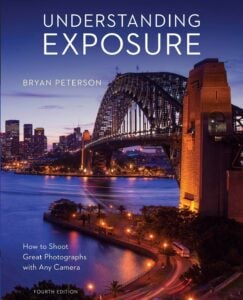 One of the most fundamental concepts in photography is exposure, and Understanding Exposure is a classic guide to mastering it. Written by an experienced photographer and instructor, Bryan Peterson, this book breaks down the technical aspects of exposure in a way that's easy for beginners to understand. It covers topics like aperture, shutter speed, and ISO, as well as more advanced concepts like depth of field and motion blur. With plenty of examples and exercises to practice with, this book is an excellent resource for anyone looking to get a handle on the technical side of photography.
2. At Work by Annie Leibovitz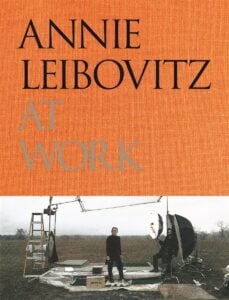 Annie Leibovitz is one of the most iconic photographers of our time, known for her striking portraiture and editorial work. In At Work, Leibovitz shares stories and insights from her long career, offering a behind-the-scenes look at some of her most famous images. This book is a deep dive into an incredible career and is perfect for aspiring photographers looking to learn from one of the masters and anyone interested in the creative process of photography.
3. The Digital Photography Book by Scott Kelby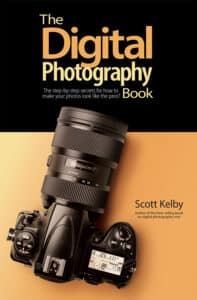 In this exciting book, Scott Kelby – a professional photographer and author – offers a comprehensive guide to digital photography. From shooting techniques and post-processing to printing and sharing your work, this book covers all the essential skills for digital photographers. It's an excellent resource for beginners looking to get started with digital photography and for more experienced photographers looking to expand their knowledge.
4. The Creative Digital Darkroom by Katrin Eismann and Sean Duggan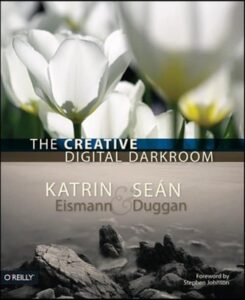 In the digital age, post-processing has become an essential part of the photography process. While many new photographers have never stepped inside a darkroom, this book offers a more comprehensive guide to post-processing techniques, covering everything from basic image editing to more advanced techniques like compositing and retouching. Written by experienced photographers Katrin Eismann and Sean Duggan, this will help you take your post-processing skills to the next level.
5. What They Don't Teach You in Photo School by Demetrius Fordham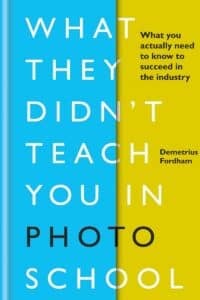 It may seem controversial for us to list this book, but you must acknowledge the value of the content. While traditional photography education often focuses on technical skills and aesthetics, there are many other important aspects of being a successful photographer that aren't covered in school. Inside these pages, photographer and author Demetrius Fordham offers practical advice and insights on the business side of photography, including topics like marketing, contracts, and working with clients. This book is a must-read for aspiring photographers looking to make a career out of their passion.
6. Collins Complete Photography Course by John Garrett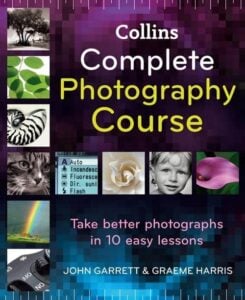 Collins Complete Photography Course is a must for a comprehensive guide to photography. Written by experienced photographer John Garrett, this book covers everything from exposure and composition to more advanced techniques like lighting and special effects. With clear explanations and plenty of examples, this book will help you better define the style you are hoping to achieve.
7. The Photographer's Story: The Art of Visual Narrative by Michael Freeman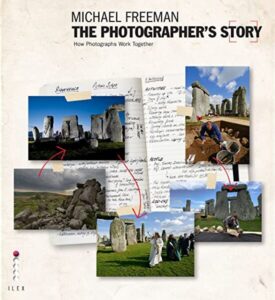 This book is a must-read for any photographer looking to improve their storytelling skills. It covers the essential elements of visual narrative, including composition, lighting, and emotion, and provides practical tips for creating powerful and memorable images. This is a fantastic trip around focusing on the powerful evoking imagery you hope to capture from a wide range of subjects.
8. The Photographer's Eye by Michael Freeman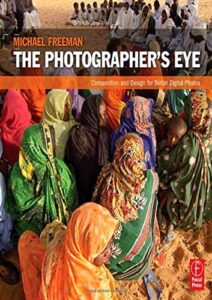 In this classic book, Freeman discusses the fundamental principles of composition and how to apply them to create visually compelling images. No matter where you are on your photographer's journey, this book is sure to help you improve your composition skills. You'll develop a working methodology for how you approach each new shot based on proven techniques.
9. The Art of Photography: An Approach to Personal Expression by Bruce Barnbaum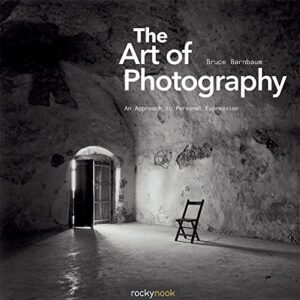 This book is a must-read for photographers looking to develop their own personal style and vision. It covers all kinds of topics, including composition, light, and black-and-white photography, and is filled with stunning images and practical tips. You need a unique voice to create a following and this is a critical tool to getting there faster.
10. Night Photography: Finding Your Way in the Dark by Lance Keimig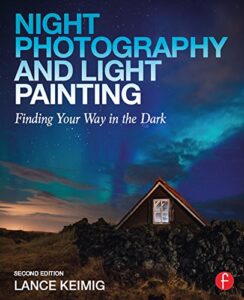 Night photography can be a challenging and rewarding genre, but it requires a different set of skills and techniques than daytime photography. This book provides a thorough introduction to night photography, including tips on gear, composition, and post-processing, and is an excellent resource for anyone looking to get started in this exciting area.
Culture Bonus: The Americans by Robert Frank
This iconic photo book by Robert Frank is a classic of documentary photography. It's a powerful and thought-provoking look at American culture and society and is an essential read for any aspiring photographer interested in documentary or street photography.
Wrapping it Up
No matter what your interests or goals are as a photographer, these 10 books will help you improve your skills and take your craft to the next level.
That's a wrap on our list. There are so many more great titles out there, but these stand out for their ability to teach you about the art and business of photography. We hope this list has helped you find some new reading material so you can make the transition from interested shutterbug to full-fledged professional.
Want to take your photography to the next level? F.I.R.S.T. Institute can help with that. F.I.R.S.T. offers hands-on courses designed to equip you with the knowledge and skills you'll need to succeed in the photography industry. You can learn more about our photography program here.