Angie Sandoval made quite a splash during her time at F.I.R.S.T. Institute! In addition to graduating at the top of her class with a perfect 4.0 GPA, she also served as the president of F.I.R.S.T. Access and completed over 300 internship hours! We interviewed Angie to learn more about her drive to succeed, and where she's headed after graduation.
Early Ambitions
Angie felt a connection to music even as a child. She had dreams of being a rockstar, touring the world and playing guitar. She spent her days watching MTV, which she pinpoints as a formative moment for her: one program detailed the process of recording a song from beginning to end, which she found fascinating. Soon, she purchased an interface and a cheap microphone – meager tools, but more than enough to get started recording her own music and sounds.
Angie Sandoval Finds F.I.R.S.T. Institute
Angie was confident she wanted to study recording arts – and when she found F.I.R.S.T. Institute, the connection was immediate. "I made a few calls, booked a tour," she recalls, "and right after they showed me the school, I went home, applied, and was accepted!"
Angie was thrilled to start her education at F.I.R.S.T. because she wanted hands-on experience working with professional consoles, microphones, and artists. She wanted practical knowledge that traditional learning just doesn't provide: as she puts it, "This was going to be my mentor, and I'm going to learn things I can use in real life."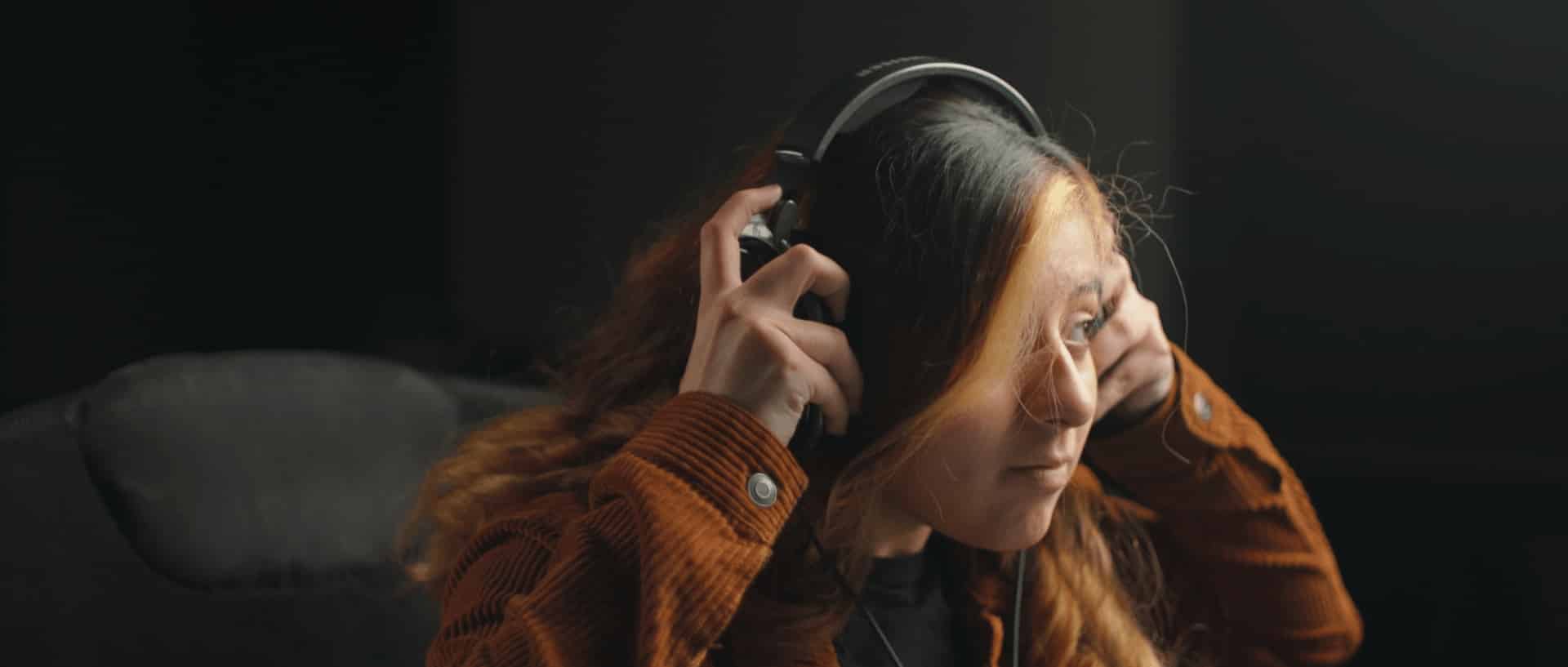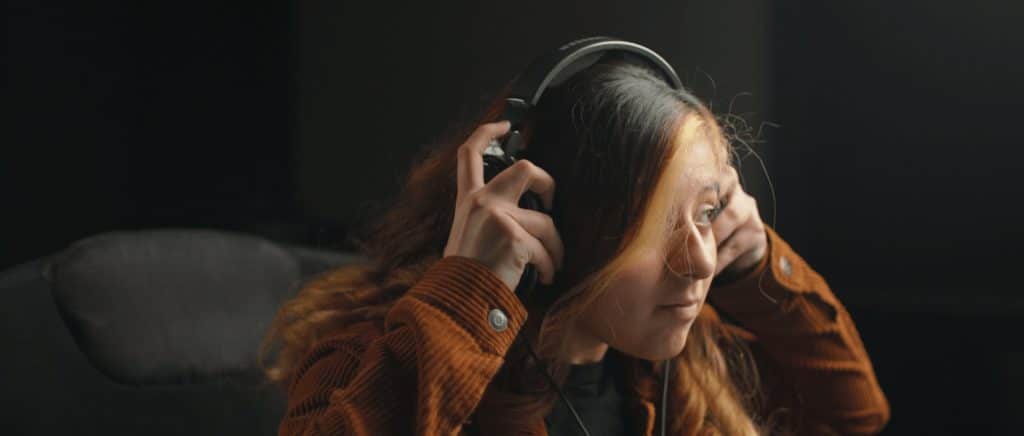 Branching Out into the Future
When she was first starting out, Angie was focused on recording music. She was certain that it was what she wanted to do for a living. However, as she progressed through the 11-month program, Angie discovered her love for all the different pathways that the recording industry provides. Angie learned music production, mixing and mastering, location sound recording for films, and even Foley work and audio-visual event production.
Whether she was setting up mics in the studio, or rigging the stage for a live concert, Angie enjoyed every bit of her education, and came away with a broader interest for the industry as a whole. Now, she's ready for anything!
"I feel like I have an opportunity, and the all the knowledge that's necessary to do it. It's really helped me to go out there, make connections, and gain the experience to say, 'Oh, I can do this.'"
Life Lessons from Angie Sandoval
Angie Sandoval's success at F.I.R.S.T. is the result of a lot of hard work and dedication. Looking back, she realizes just how valuable her extra time and effort were. Her main takeaway? "When I work hard, I get results."
Angie has more words of inspiration for all current and future students at F.I.R.S.T. Institute. "If you're here, it's because you're passionate about what you're doing," she states. "I'm thankful for everyone and everything. I feel like I'm going to do something that makes me happy all my life."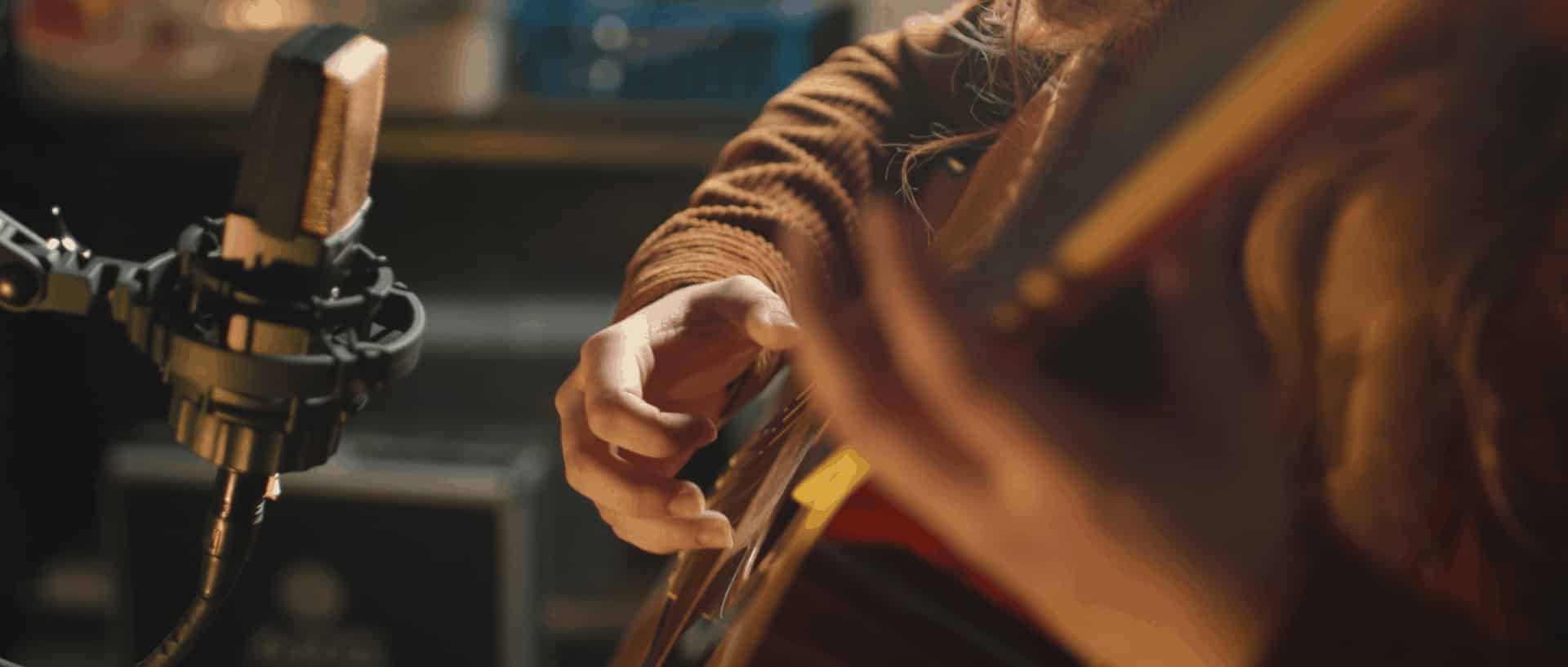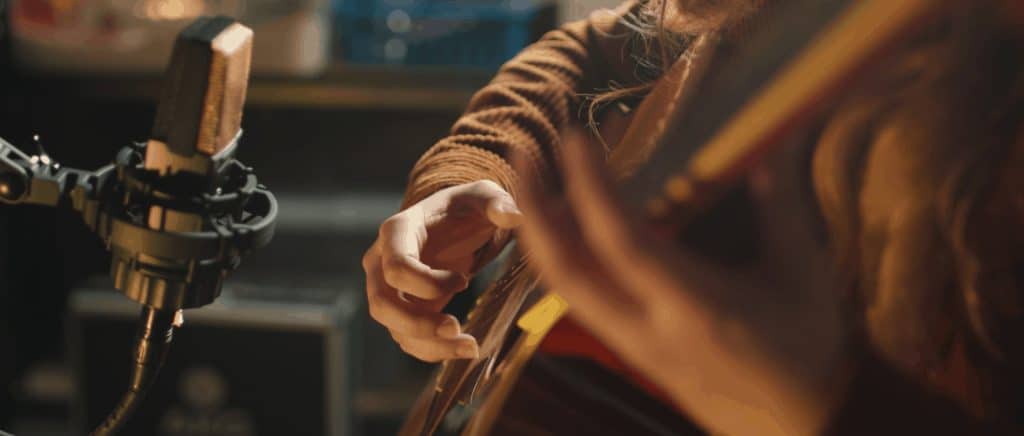 Is F.I.R.S.T. Right for You?
Angie Sandoval is one of many students that found success with F.I.R.S.T. Institute. If you are interested in learning more about Recording Arts & Show Production, or even one of our other programs we invite you to take a personalized tour to learn how F.I.R.S.T. can help you launch your career.