Sara Bien-Aime, a proud graduate of F.I.R.S.T. Institute, is making waves as a news personality for WDAY an ABC Owned News Station in Fargo, North Dakota. In a recent interview, she shared her inspiring journey to her current role in the fast-paced world of journalism.
Driven by Her Ambition
Sara's journey into the world of journalism was driven by her childhood dream of becoming a News Anchor. With an undergraduate degree from a Pennsylvania University under her belt, she initially believed that she was well-prepared to embark on her career path. However, as she looked ahead at the dynamic and competitive landscape of news reporting, Sara soon realized that her academic qualifications, while valuable, needed the practical experience and hands-on exposure necessary to thrive in the field.
Upon completing her undergraduate degree, Sara faced a crossroads in her career aspirations. She had studied public relations and advertising communications, acquiring a solid foundation in the theoretical aspects of communication and media. Yet, the rapidly evolving world of journalism demanded more than just theoretical knowledge; it required real-world expertise and a diverse skill set.
This quest for real-world experience and a professional edge eventually led Sara to F.I.R.S.T. Institute. Little did she know that her decision to enroll in the institute's Digital Filmmaking and Video Production program would set her on a remarkable journey filled with challenges, triumphs, and the realization of her long-held dream of becoming a News Personality.
Seeking Professional Growth
During her time enrolled at F.I.R.S.T., Sara demonstrated a commitment to networking and learning. She understood that building connections with her instructors and tapping into the knowledge of those working in the news industry would be pivotal to her success. Their collective insight reinforced the significance of a strong portfolio, and Sara took this advice to heart, setting out to craft a portfolio that would not just meet industry standards but exceed them. As she meticulously curated her body of work, she was driven by the goal of standing out from her competition.
What truly set Sara apart was her determination to go beyond the surface. While perfecting her portfolio, she delved into the intricacies of creating efficient workflows for her projects. This pursuit led her to develop a keen understanding of the entire production process, from pre-production to post-production. During this time, Sara honed her ability to seamlessly navigate every phase of a project, from conceptualization to final editing. Little did she know that these skills would prove to be invaluable assets in her current role as a News Personality for WDAY. Where efficiency and versatility are paramount.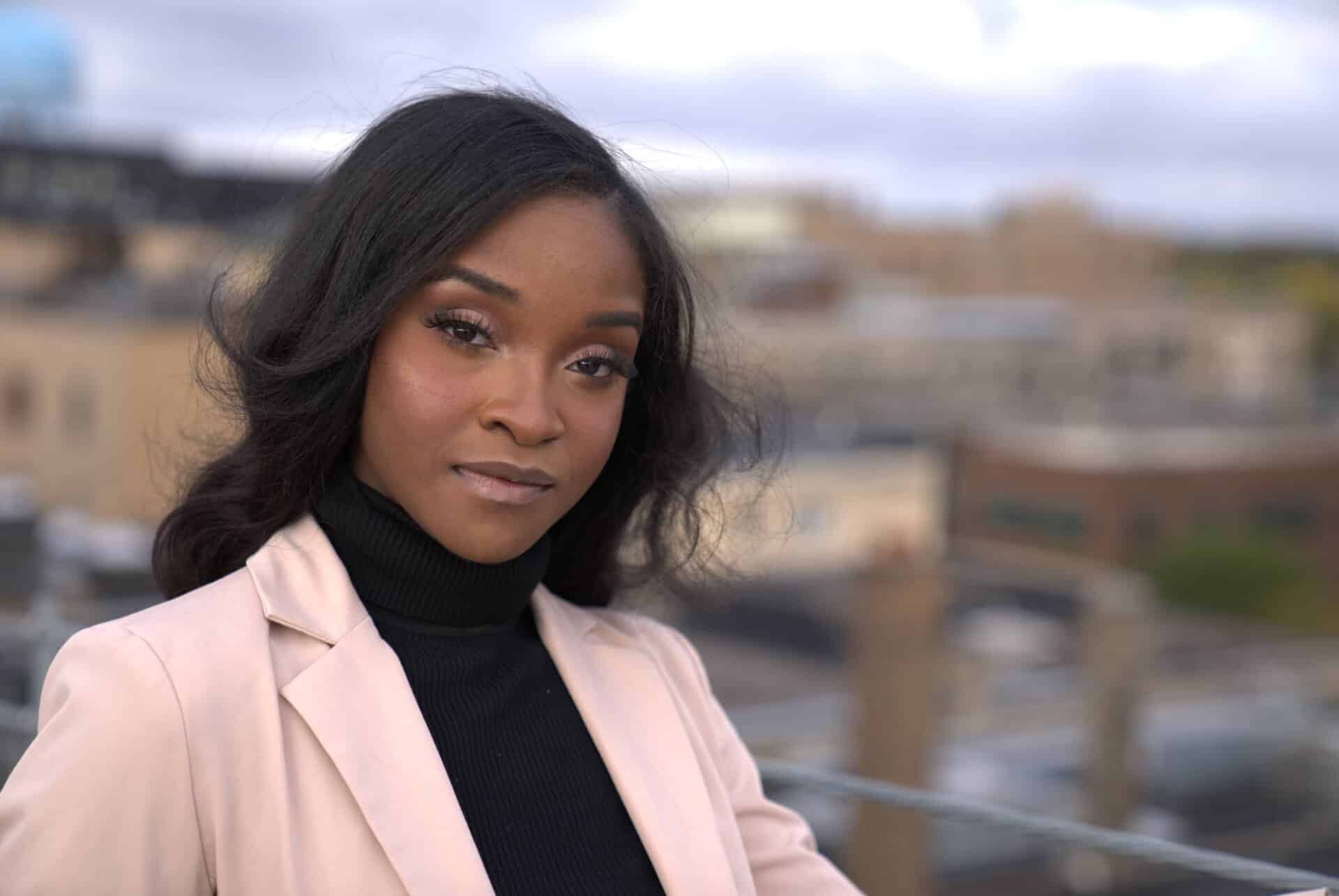 A Day in the Life of a News Reporter: Sara's High-Octane Routine
Sara's daily routine as a News Reporter is a whirlwind of activity and constant adaptation. Her workday starts promptly at 9:15 AM, as she gathers with fellow reporters to meet with their assignment editor. This pivotal meeting sets the tone for the day, with the editor providing a roadmap of the tasks and stories that need to be covered. The pressure is on as reporters, including Sara, pitch their story ideas, discuss potential angles, and collectively decide on the most compelling narratives to pursue.
The life of a News Reporter is varied, as they must be versatile and prepared for a myriad of responsibilities. Beyond just reporting, Sara takes on the roles of a cinematographer, editor, and pre-production expert. Her days are often spent in the field, conducting interviews, capturing footage, and meticulously gathering content for her stories. What sets Sara apart in this demanding environment is her ability to wear multiple hats seamlessly. Whether she's behind the camera, editing footage, or fine-tuning scripts, her dedication and skill shine through.
In the fast-paced world of news reporting, time is a precious commodity, and Sara's time management and efficiency are nothing short of extraordinary. Juggling the coverage of multiple stories each day requires planning, rapid execution, and a keen sense of prioritization. For Sara, every moment counts, and she thrives under the pressure of delivering timely, accurate, and engaging news stories to her audience. It's a testament to her dedication and determination to excel in a demanding profession.
Long-term Aspirations
Looking ahead, Sara has ambitious goals that include anchoring the news on a major network like ABC. Her determination and hard work have already propelled her to where she is today, and there's no doubt that she will continue to excel in her career.
Sara's journey to becoming a news personality just a few short months after graduation is a testament to her consistency and persistence. Her story serves as an inspiration for those who aspire to make their mark in the world of journalism. We recommend checking out Sara's profile to explore all the stories she has reported on. If you're intrigued by Sara's remarkable journey and have a passion for storytelling and videography, perhaps it's time to explore your own path in the world of media.
At F.I.R.S.T. Institute, we offer a comprehensive Digital Filmmaking and Video Production Program that provides aspiring filmmakers like Sara with the skills and knowledge needed to thrive in this dynamic field. Our program is designed to equip you with hands-on experience, practical training, and industry insights to jumpstart your career in filmmaking and video production.
Are you ready to take the first step towards a rewarding career in media and storytelling? Visit our Digital Filmmaking and Video Production Program page to learn more about how F.I.R.S.T. Institute can help you turn your passion into a profession.