Keith Phelps, Pierce Mackey (10 Percent), and Luis Lasanta are just a few of the names who have used their education at F.I.R.S.T. Institute to launch their career in the music industry. In the music business, there is more than one way to create a record, and the same applies to forging a career in this industry. These creative individuals have all graduated from our Recording Arts & Show Production program, which teaches students not only about production but also about the variety of career paths within the audio industry. This article will delve into their journey, examining how their time at F.I.R.S.T. has played a pivotal role in elevating their careers.
Hard work, dedication, and perseverance are common threads among the aforementioned producers. Despite facing various challenges and obstacles, they have managed to navigate the industry with relative ease, thanks in large part to the solid groundwork they established for themselves.
From Chance Encounter to Career Breakthrough: Keith's Path to Success in the Music Industry
Keith's journey into the audio industry began in 2010. During his time in F.I.R.S.T.'s Recording Arts & Show Production program, Keith excelled and quickly began building up a catalog of compositions. He wanted to ensure that his portfolio was strong and his skills were honed, ready to seize any opportunity that came his way. After graduating, he briefly worked at Sam Ash as a sales representative. During an encounter with a customer searching for reference speakers, he took the chance to play his own productions, using them to demonstrate the equipment. Unbeknownst to him, the person he was demonstrating to happened to be a tour manager for American Idol contestant Haley Reinhart. This impromptu audition turned into a full-time touring opportunity with Haley.
However, that was only the beginning. During the tour, Keith formed a friendship with a drummer who went by the name Breezy Lovejoy. The two collaborated in the studio, and Keith ended up producing three tracks for Breezy's upcoming album. Little did Keith know that Breezy Lovejoy would later become the renowned artist Anderson Paak.
This pivotal moment propelled Keith's career, leading him to produce music for notable films like RZA of the Wu-Tang Clan's Cut Throat City and the Spike Lee production Hallelujah. Furthermore, he established connections with the legendary singer Patti Labelle, becoming her primary pianist on tour. Presently, Keith maintains an active touring schedule with Patti and other legendary artists like Bob James, all while continuing to produce music for films. Moreover, he is now venturing into his own artistic endeavors as both an artist and a producer.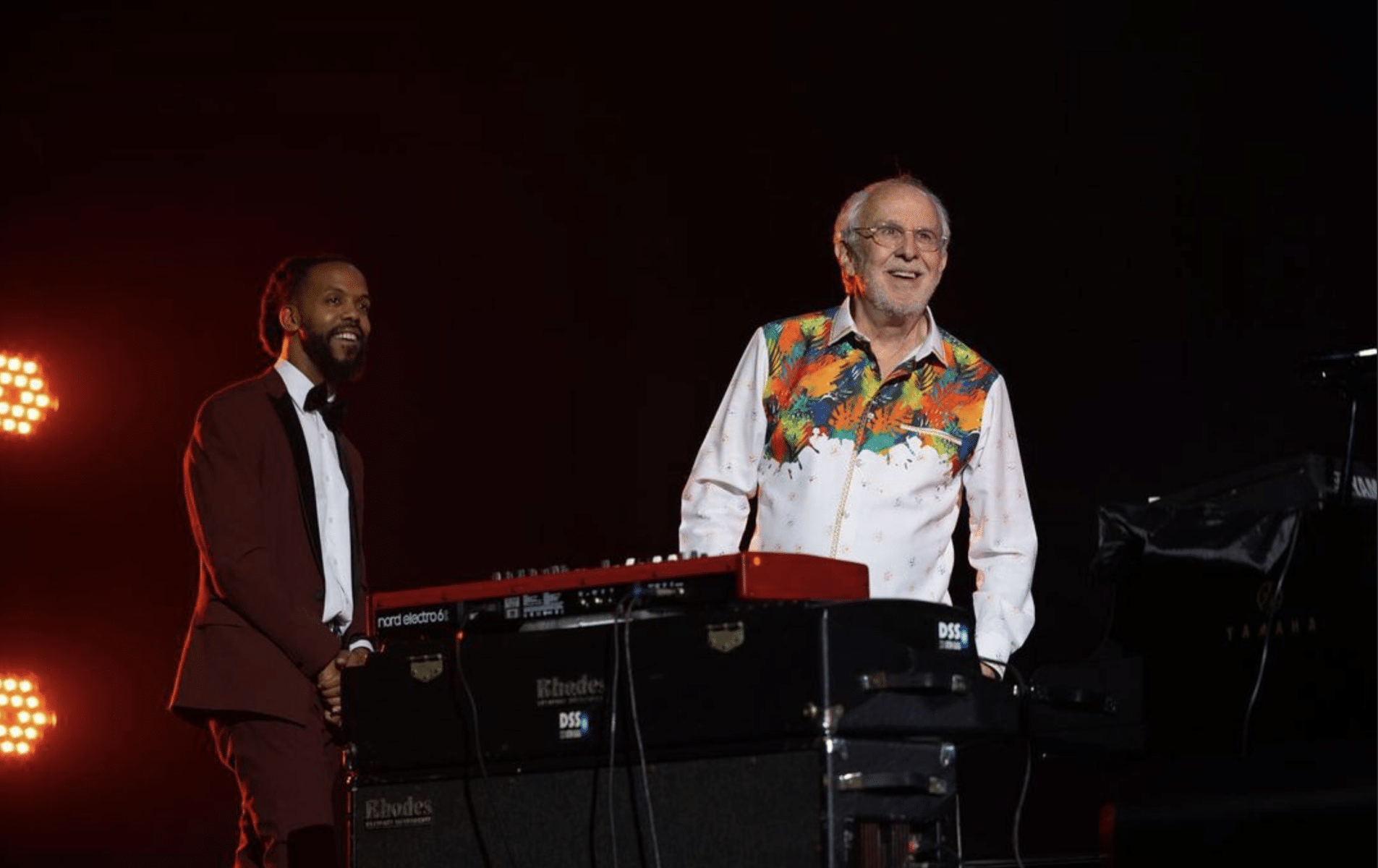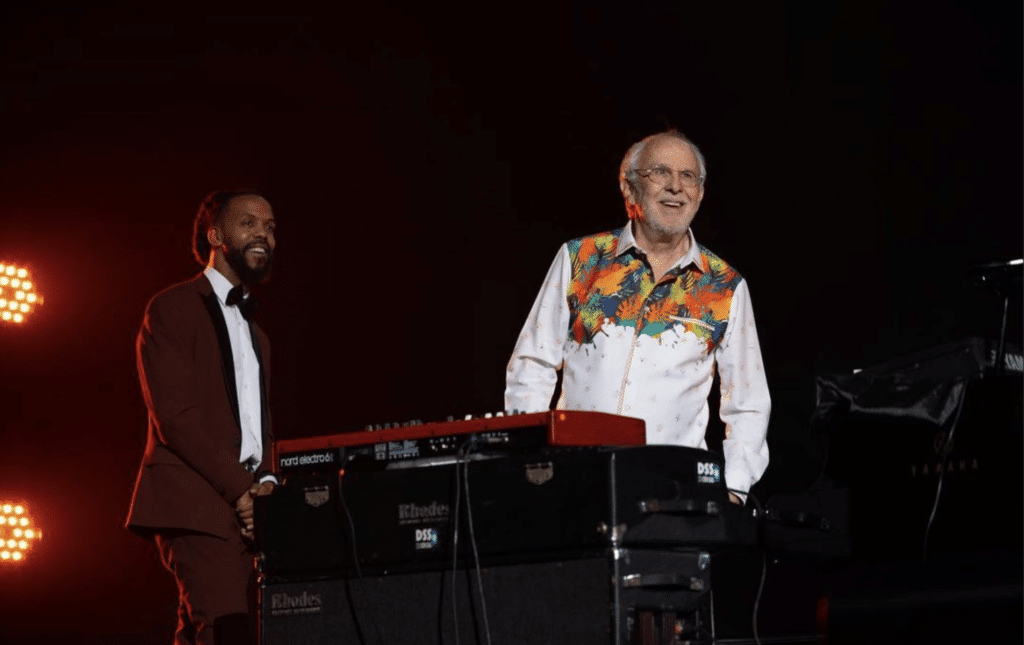 Keith Phelps performing with Bob James
Breaking Barriers: Pierce's Rise to Recognition as a Music Producer and Artist
Pierce, better known by his stage name 10Percent, graduated from the Recording Arts program in 2019. He was determined to make the most out of his time at F.I.R.S.T. and immediately got to work building up his catalog of productions and engaging in tracking sessions for other artists. He intuitively knew that if he kept honing his craft in the studio and reaching out to other creative professionals in the area, people would begin to recognize and appreciate his abilities as an artist.
Fortunately, Pierce had invaluable assistance from a source close to him – his brother Prince, also known as AUP, is a filmmaker who specializes in music videos. Together, they worked diligently to develop top-notch content for their artistic endeavors, knowing that combining their talents would take their success to another level. In doing so they began to garner a lot of attention via social media. It was one piece of content in particular that added fuel to their fire. Yo Gotti, the renowned Memphis rapper and owner of the CMG label, initiated a social media challenge called the "Dollar for Dollar Challenge." This challenge invited unsigned artists to showcase their skills by rapping over an empty verse and gauging audience response on Instagram. Pierce emerged as the winner, impressing both the audience and Yo Gotti himself, which led to a remarkable opportunity to collaborate with Yo Gotti and ultimately secured him a record deal under the CMG imprint.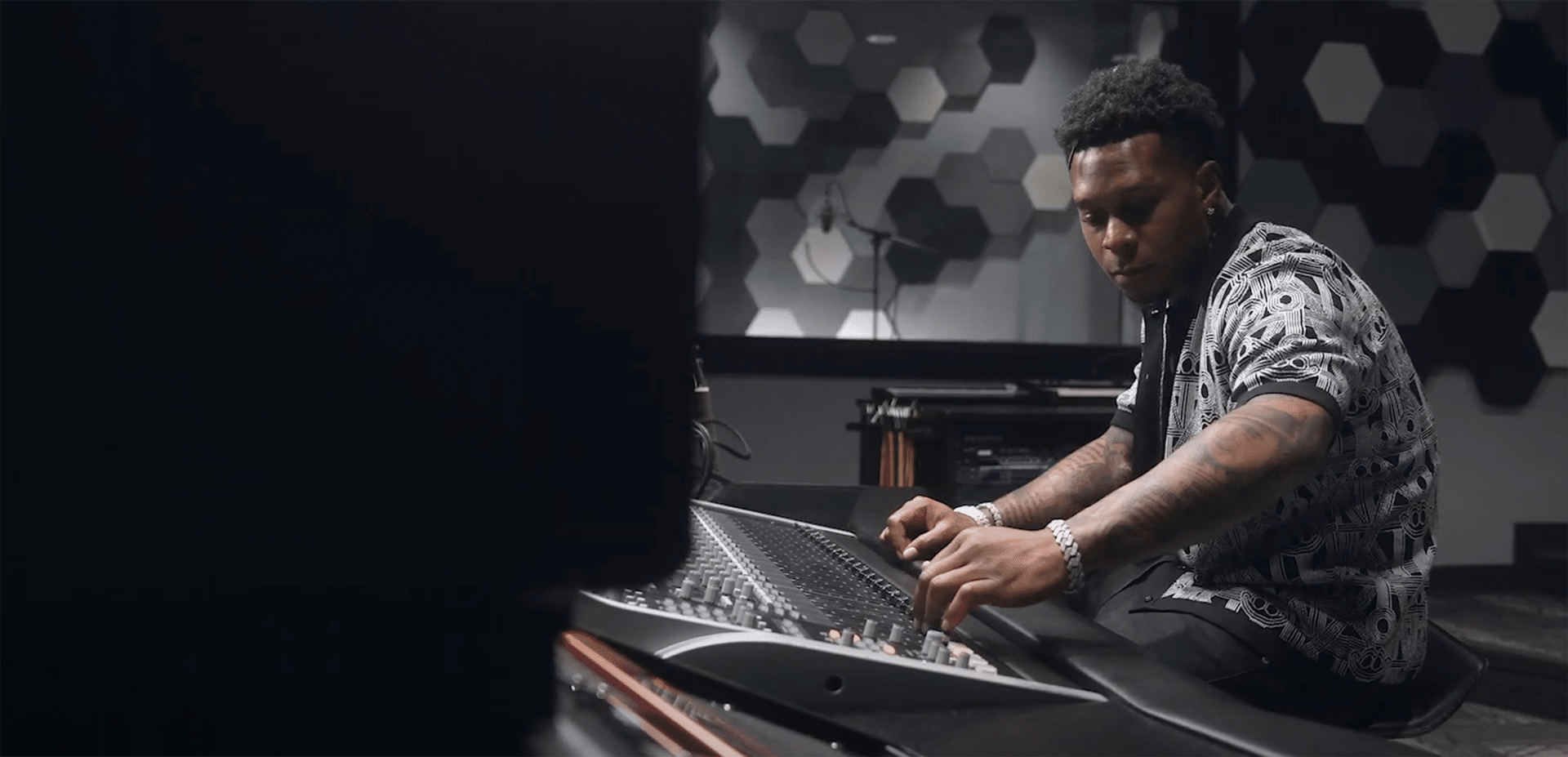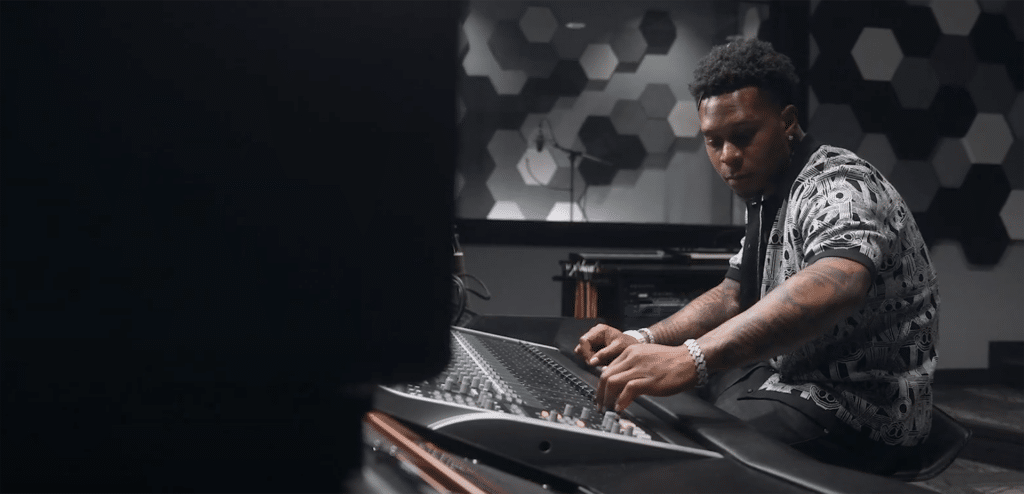 10Percent engineering in studio
Entrepreneurship and Artistry: Luis LaSanta's Path to Founding Velli Muzik
Luis LaSanta's journey after graduating from F.I.R.S.T. Institute is a remarkable success story in the world of recording engineering and music production. With his passion for music and the skills he acquired during his time at F.I.R.S.T., Luis wasted no time pursuing his dreams and dove straight into the industry. His determination and talent quickly landed him a job as a recording engineer and music producer.
Luis's first significant opportunity arose when he joined GLAD Empire, a leading studio based in Orlando, FL, with additional offices in Puerto Rico. GLAD Empire is known for its exceptional quality of work and its collaborations with major artists from Latin America. Working at GLAD Empire gave Luis the chance to be a part of some incredible projects and work with renowned recording artists such as Jowell y Randy, Yandel, Farina, and Maldy. Collaborating with these influential names not only showcased Luis's technical expertise but also allowed him to contribute to the creation of chart-topping hits.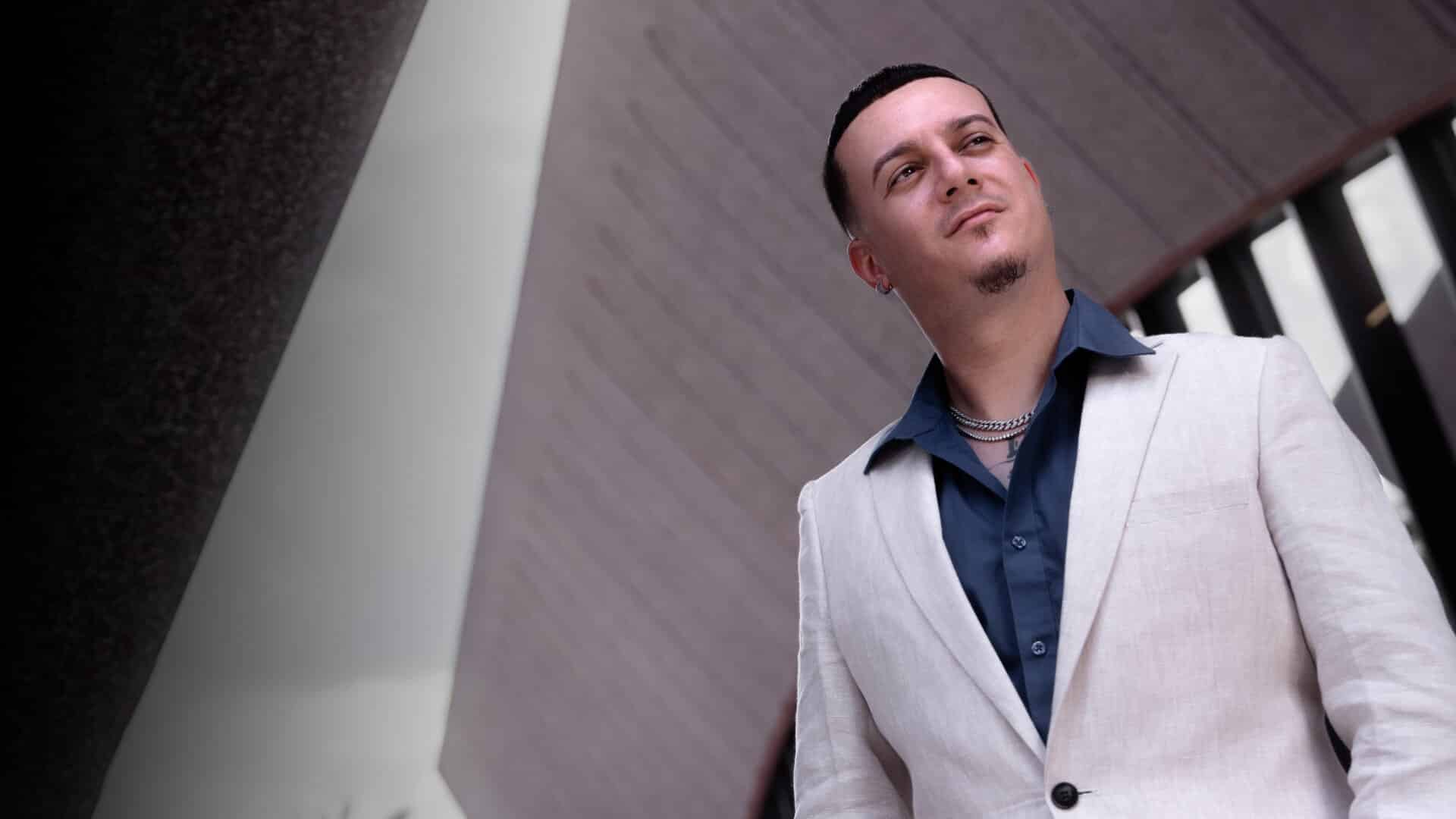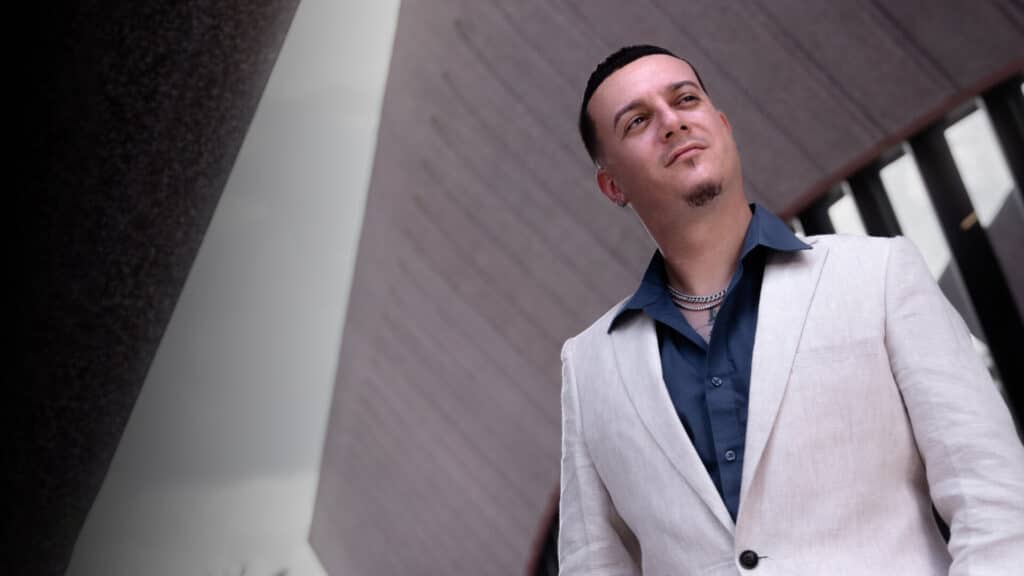 After gaining invaluable experience at GLAD Empire, Luis decided to take the next step in his career and venture into entrepreneurship. Drawing upon his passion, knowledge, and industry connections, he founded his own production company called Velli Muzik. With Velli Muzik, Luis aims to provide a platform for aspiring artists and musicians to showcase their talents and create exceptional music. As the head of his own company, he now has the freedom to explore his creative vision and work on projects that resonate with his artistic sensibilities.
The success stories of Keith Phelps, Pierce Mackey, and Luis Lasanta highlight the transformative impact of F.I.R.S.T. Institute on aspiring music producers. With our comprehensive curriculum, hands-on training, and professional development, F.I.R.S.T. Institute has been instrumental in launching exceptional creative careers. If you're passionate about music and dream of working in the audio industry, we invite you to tour our Recording Arts & Show Production program. Immerse yourself in our facilities, learn from experienced instructors, and discover how F.I.R.S.T. Institute can provide you with the skills and opportunities you need to turn your passion into a successful career. Don't miss this chance to embark on an exciting journey in music production – schedule your tour today and take the first step towards your dreams.
This article was written with the assistance of an AI tool.