Luke Godfrey recorded this testimonial moments before graduating from F.I.R.S.T. Institute's Film & Video program, and returning to his home state of Michigan with diploma in hand. Learn more about his foray into filmmaking, his thoughts on F.I.R.S.T., and his plans for the future in the filmmaking industry!
From Final Cut to Premiere
"I first started getting interested in film and video production in high school," Luke recalls. He took a TV Production class and started working in the video editing program, Final Cut Pro. The experience resonated with him because of the creative possibilities that video editing provides. "Being able to edit and manipulate things to appear exactly as you want… I fell in love with it," he says.
From then on, Luke knew that video production was his calling. At the time, he was attending a community college, but found the experience lacking – he felt he already knew a lot of the information he was learning. One day during class, he started searching online for film schools and found F.I.R.S.T. Institute's Digital Filmmaking and Video Production program.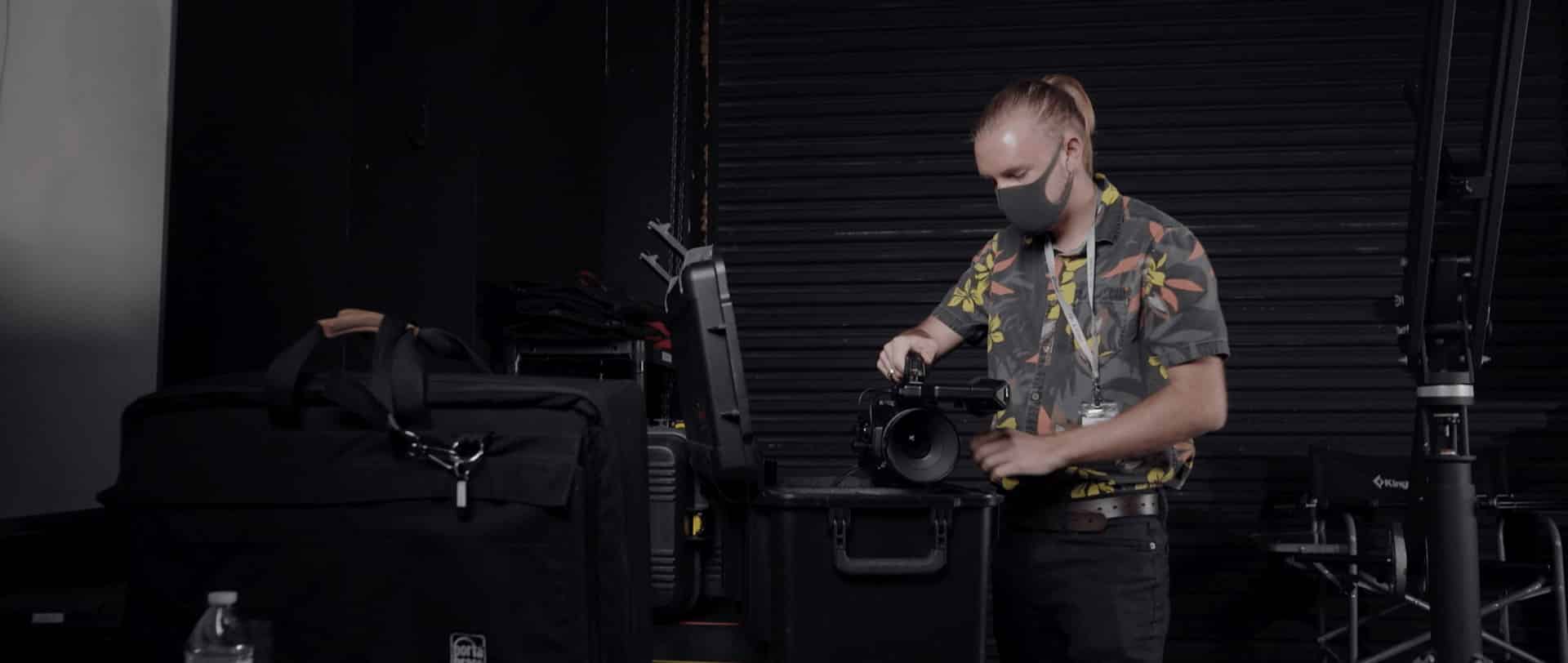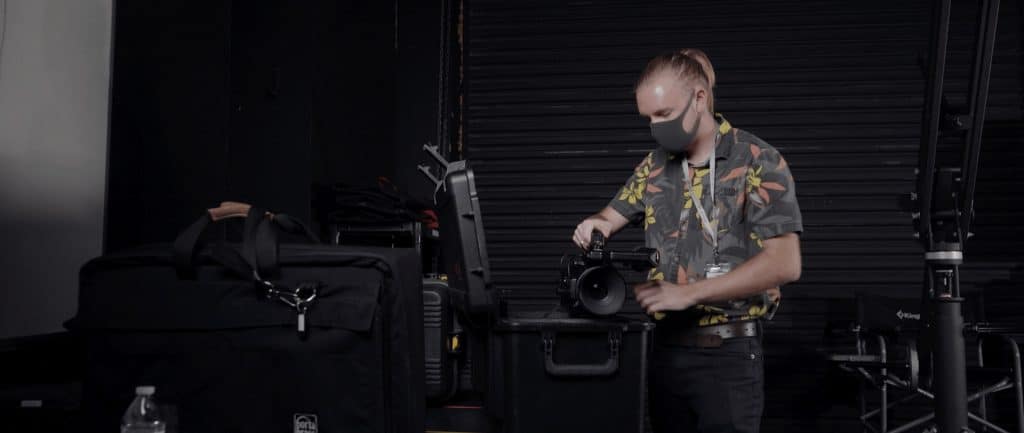 Luke Godfrey's Road Trip!
Luke is from Grand Rapids, Michigan – an astonishing 1,200 miles from F.I.R.S.T.'s campus in Orlando, Florida. That's an 18 hour drive! But that distance wasn't enough to keep him from pursuing his passion.
"The school seemed perfect for me," Luke reasons. "I figured I'd take a cross country road trip to come down here and get my education."
He packed his things, hopped in his car, and traveled down to sunny, warm Florida. Within a week, he was attending class and blazing his path in the film industry. "It was a major moment in my life."
Lifelong Connections
On his first day, Luke created an instant connection with a group of his classmates. Like him, they were all passionate about pursuing a career in film and videography, which become a cornerstone of their relationships. They got together after class that very night and became more than classmates – they were friends, collaborators, and future coworkers.
"I think that's the biggest takeaway from this program," posits Luke. "All the networking and connections I've made, because that's really what will get you a job in the real world."
F.I.R.S.T.'s intimate setting and small class sizes encourage teamwork and forging connections. Networking is a key part of the film industry, and can make the difference between being hired for a job or going home empty-handed.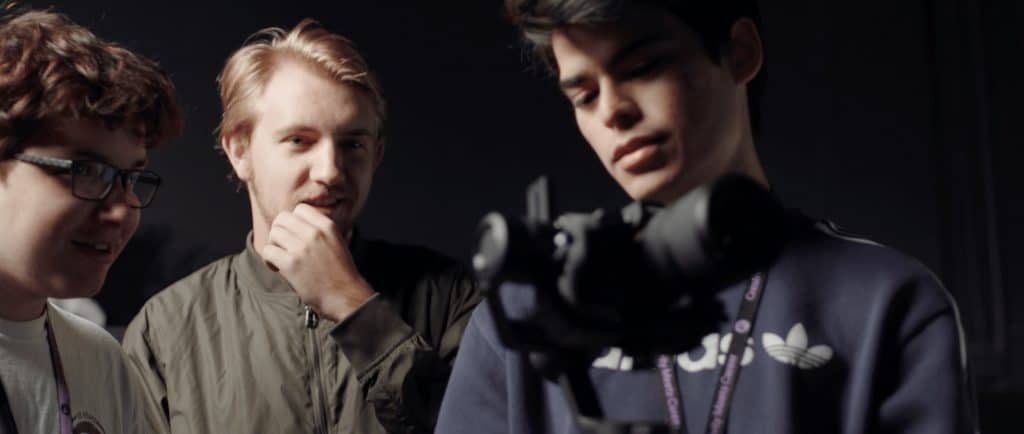 What the Future Holds
As his time at F.I.R.S.T. concludes, Luke Godfrey feels prepared. He says he has a plan for his future back home in Michigan.
"I'm going to start with wedding videography, and just get my name out there," he says. His long-term goal is to transition to advertising work and music videos.
"I feel a lot more prepared than I would have if I'd gone to a different college." Powerful words, but what did F.I.R.S.T. do differently to make him so confident? Luke owes it to the school's Career Development program, that taught the real-world applications of his education. Things like invoicing, registering a business, budgeting, creating a website and business cards – these skills are more important than "burying your head in a book" as Luke puts it.
Luke says he will find success because of his work ethic, and passion for his work. "I genuinely enjoy what I do. Even if I only make a little bit of money, I'll live a happy life."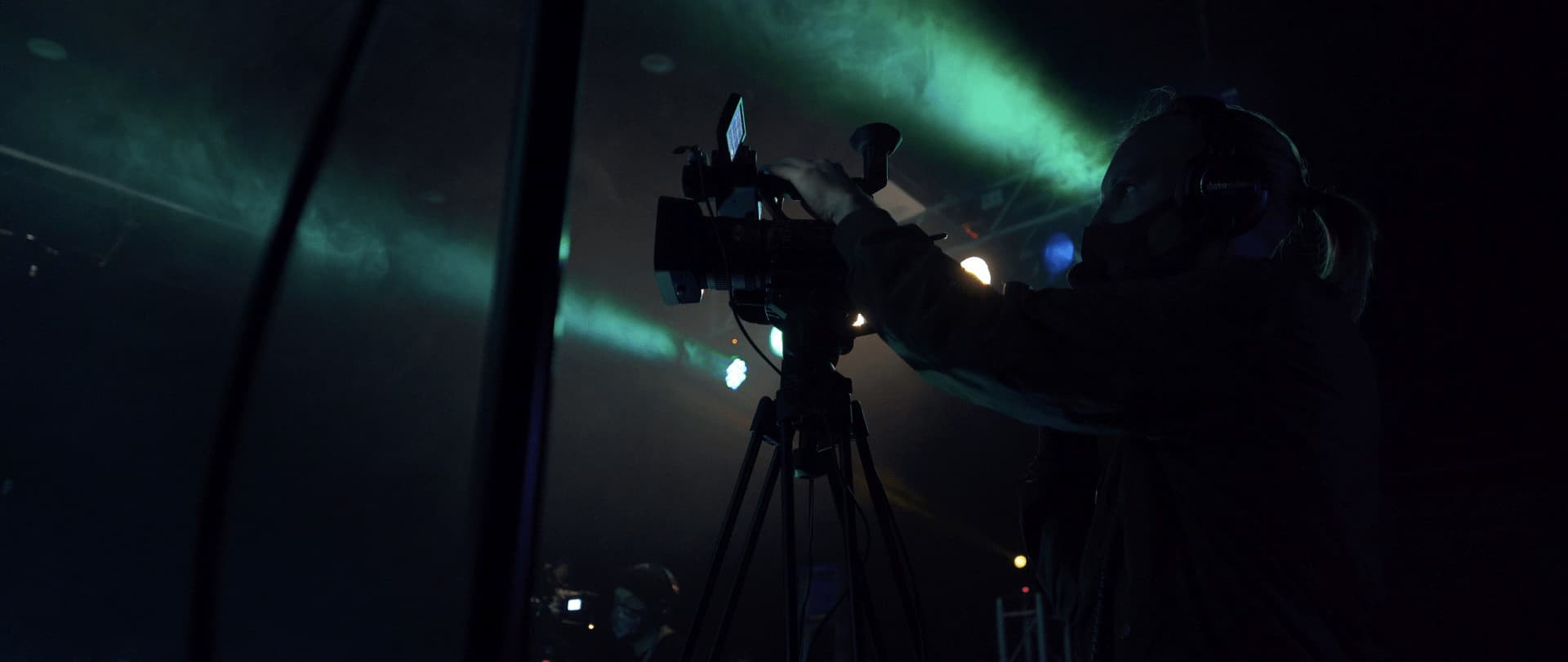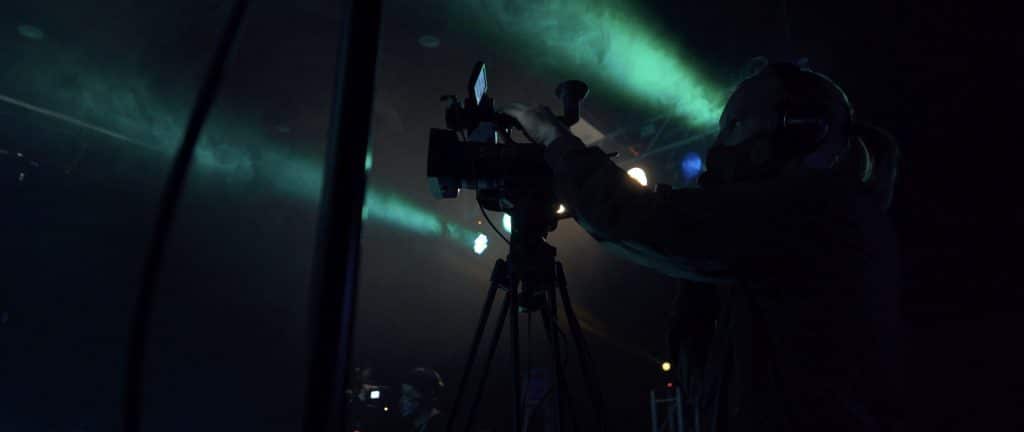 Is F.I.R.S.T. Right for You?
Luke Godfrey's story is just one of the hundreds of students that found success with F.I.R.S.T. Institute. If you are interested in learning more about Digital Filmmaking or Video Production, or even one of our other programs in the recording arts or graphic design fields, you can explore the program now.